Too many times, over the years, I have heard people say heartbreaking things like they wish they had hired a professional photographer for their wedding, they were unhappy with their wedding portraits, or (believe it or not) they NEVER RECEIVED their proofs from the photographer! And, of course, there is also the unfortunate times when wedding portraits were memorable, but have been destroyed or otherwise lost.
Truth is any of the above scenarios could bring pangs of regret and remorse, and, while one cannot travel to the past, Abanathy Photography, LLC can offer a cure for wedding portrait woes for the future with "I do-Again!"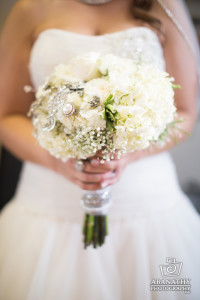 Imagine slipping back into your wedding dress, while he dons a handsome tuxedo. You put on your makeup and dress your hair (we can provide professional hair and makeup for an additional charge), and we take the two of you (or however many you want to include in your session) to a beautiful setting where we will take wonderful pictures of the two of you as you recapture that indescribable wedding day magic!
And let's not forget the inherent perks to this package! As this is likely far-removed from the bustle of your wedding day, there would be no stress, no tight schedules, no constrained budgets, no weather worries, and no missed photo opportunities!
The "I do-Again" package price of $499 includes two hours with the photographer, a portrait thumb drive of your professionally edited images (with a copyright release), and the portrait of your choice printed on a 16×24 canvas! Additional options include professional hair and makeup (add $50 per person) and a full color, professionally printed custom portrait album with up to 30 images (add $349).
Don't miss this opportunity to recapture the magic of your wedding day and enjoy a wonderful and beautiful portrait session for the two of you to enjoy together! And, keep in mind, you don't have to have a wedding portrait horror story. These sessions are a wonderful way to mark an anniversary or just for fun!