All is quiet before the storm…but I am enjoying the lightning.
Let there be no qualms about it: I am prone to stress. A "worrier", if you will. I always have been as far back as I can remember (and I can remember events from the first year of my life). As such, 37 years later, if there was a less nuclear version of the "prepper" mindset geared toward those who simply consider all aspects from the necessities to the worst case scenario and assure they have all their ducks in a row to handle it, that might just be a great description of me.
When it comes to wedding photography, I believe this more or less hard-wired, well seasoned trait of mine to be an invaluable asset. Many photographers, with which I have talked shop, have two basic responses when it comes to wedding photography: Either, one, they no longer do, or never did, shoot weddings because of the stress or, two, they would gladly trade weddings (which tend to be the bigger money makers) for any other photography field to avoid the stress. Thus far, I subscribe to neither philosophy and I think I know why.
While many doctors would hold that stress is no friend of health, it might just be a minor guilty pleasure of mine. I seem to do well in higher stress environments. Don't get me wrong, you would unlikely find me in a military command or Wall Street floor trading scenario, but a little pressure tends to get me going and keep me at my best. Then, at the end of the day, the sense of accomplishment is well worth it. In short, the stress of being a wedding photographer not only pushes me to be my best, but also pushes me to be better.
With one wedding, this makes perfect sense. You go to the wedding, experience the stress and move on. However, as a wedding photographer, one wedding is not all you get. That is why this next part is a bit trickier.
As I write this, I am on the cusp of Abanathy Photography's months long, 2016 wedding season and the pre-stress stress is right on schedule, whether I invite it or not. This is where I have had to install a kind of mental flow regulator on the amount of stress I handle at any given time.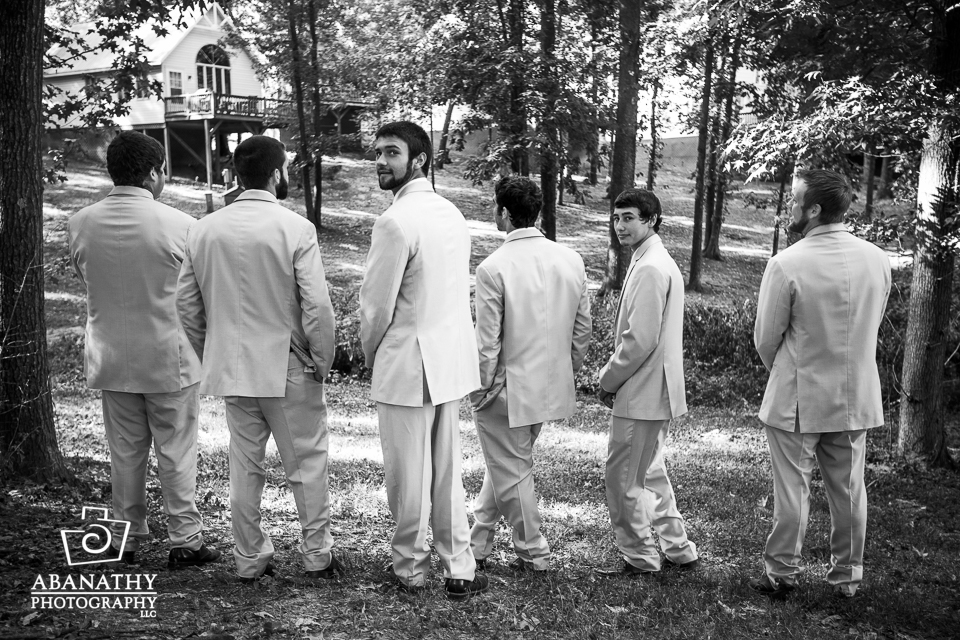 With me, I have always tended to look more toward the future than at the present. It does not take a professional to know this is not without its drawbacks and usually comes at the expense of the moment. Couple this with a wedding photographer who is quick to stress and worry and you have all the ingredients needed for a breakdown. Personally, going into business ownership and wedding photography, I knew a full calendar would eventually stretch before me and I would need to take it one day at a time if I was to succeed. Now, as our photography business has grown and continues to grow, it has come to pass, but, like I said, I am a prepper.
This is where that mental flow regulator I mentioned comes into play. Simply put, outside of getting paperwork signed and deposits processed months in advance, I try to put the rest out of mind until, at minimum, a month before the event. This not only presents less stress, but also keeps me from becoming mentally burnt out before the event even gets here. And for a worrier like me, this is saying a lot. This is especially true as I gaze upon a calendar of back-to-back wedding weekends, many of which back up to our regular non-wedding portrait sessions. And this is to say nothing of the spring fever (everyone gets during this time of year) blanketing it all. Plus, simply being able to do this has not only helped me live more in the present and enjoy my career, but also has helped me be a better photographer as well.
So, above, I mentioned the calm before the storm. True, the horizon has darkened and the lightning is flashing bringing with it the occasional reminder of thunder. The storm is almost here. The good thing is: I love a good storm. And I am ready to take it in…Every moment of it!
Comments
comments