Tips for capturing Christmas…Keep it natural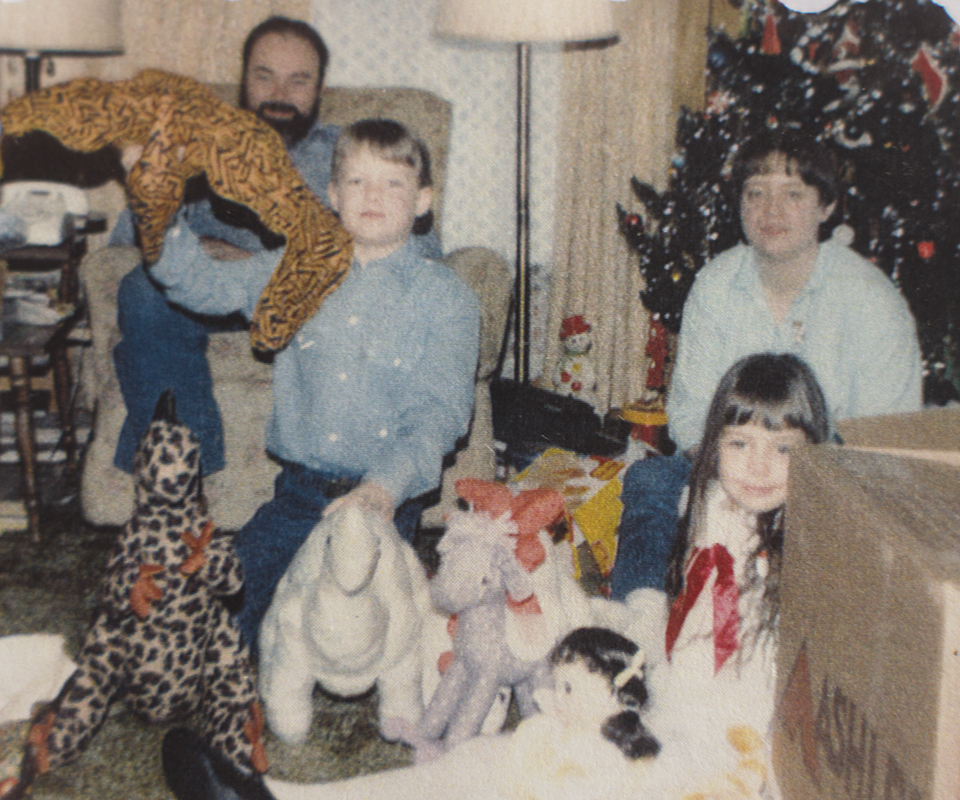 When I was little, Christmas was a magical time filled with warmth from the wood stove, a stack of presents, the smell of cooked ham and rolls, happy sounds of family, Christmas tunes, flickering lights, fun with my sister and cousins and, sometimes, snow.
With that (as I'm sure many of you can relate), the last thing I cared about on Christmas was taking pictures or posing for them. Sometimes it was simply an occasional, passive flash briefly filling the room. Other times it was a minor inconvenience of having to break from family, friends and toys and participate just long enough to say "cheeeeeeese".
As kids, we were fully wrapped in the moment and seldom considered what was truly going on. In fact, on the photo front, the way I remember it, point-and-shoot cameras were everywhere and the adults nearly swearing by them. The flash cubes, the polaroids, film rolls, the horror. But they managed to do something. Something that might tug upon the old heartstrings a bit today. Something remnant of the attic scene in National Lampoon's Christmas Vacation where Clark is sitting watching old movies. They managed to capture the mood and that time and place for us to remember and appreciate even more as we grow older.
And while we were lost in the magic and the adults busy snapping away, we had no idea just how perfect a marriage that whole situation was in capturing the times. And, now, as we are the adults (and, thanks to smartphones, abundantly-equipped adults) it is our responsibility to make sure today's holiday magic is sent along to tomorrow.
The funny thing is: when I try to find other photographers' tips to share, along with my own, on capturing holiday magic, many of them seem to miss the heart and gear it more toward a staged family portrait…in ugly (or eventually ugly) sweaters. But all is not lost, for I have a few tips of my own on this matter.
Keep it natural: This is likely the most important tip to remember. If you read none other below, READ THIS ONE! Some of the best images I have from my youth's Christmases are of me simply in the background or impromptu images of me with my gifts. They don't have to be smiling. Heck, they don't even have to be facing the camera. Even if you get nothing but the back of their heads while they play a video game, this is how they will remember these holidays. And that's OK. And this goes for the adults too. Everyone is enjoying the moments in their own way, capture that!
Don't treat Christmas like a family portrait session: OK, this one is loaded. Many of us adults like to be overly efficient when considering the needs for family portraits and holiday gatherings. That's when our logic kicks in and whispers: "Hey, we'll just get this knocked out after dinner". It makes sense (in theory) to get the photos when you are all together in one place, right? Especially if you have that one cousin in town from five states away. It is fine to try and get some group shots in that situation, but don't (and I stress DON'T) whip out a list of all the individual group shots you want to get as well. Simply moving everyone to the photo spot for an hour or so is going to disrupt the warm atmosphere of the day. Not to mention the frazzled looks of some family members who just spent hours over the stove and sink and others who were up until 2 a.m. waiting for Santa to arrive. And this is to say nothing of the little ones who DO NOT want to do this on Christmas. You think it is hard getting them to look at the camera and smile during a professional family portrait session in June…Try doing this on Christmas Day. Don't say I didn't warn you.
Take it easy on the selfies: Many already know what you look like in selfie mode. They are your friends on Facebook, right? Christmas is a good time to get photos of everyone else. Selfies are trendy and all that, but they do have a quality which is lightyears away from simply capturing friends and family enjoying the holidays. And, today, as everyone seems to have a camera on the hip and in the hand, you will be photographed…oh, yes…you will be photographed plenty.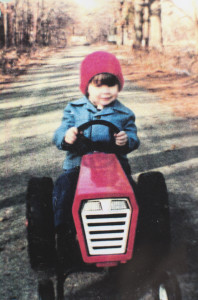 Get the people: Christmas is about family, giving and great feelings. Be sure to capture this by pointing the camera away from you every now and again and capturing family together. And, while I continue to stress capturing folks as candidly and naturally as possible, as not to interrupt the magic, it is OK to capture a few "cheese" type moments too. These can include everyone sitting down to eat or the kids smiling with their favorite present. Even the spontaneous hug-and-smile images can be a welcomed find some 20 years from now. And don't fret on the messy background elements of these images. Random family members, wads of wrapping paper or gifts strewn about is part of the experience and part of the day.
Get the details: Friends, family and little one's aside, be sure to capture the ambience. Capture the kids' stack of presents before and after the paper flies, the meal before it is served, the lights on the tree and house, the snow before footprints are made and after the snowman is finished. When we recall the memories of Christmas past, these elements often burn bright and the photos complement them wonderfully.
Don't forget to live in the moment: I say this often, but everyone needs a good reminder these days. While smartphones abound making it easy for just about everyone to be the "photographer" at your family's Christmas gathering, you don't want every image others capture of you to include you holding your phone in the air. Capture little Timmy opening up his main present or little Suzie stuffing pie in her mouth, but be sure to view some of these moments with your unencumbered eyes too. Overall, just let the entire holiday flow naturally. Remember a time when rolls of film had 24-36 exposures total and let the camera blend in with the festivities rather than govern them.
With that, we do have little more than a week to go, but as this is the last full week before the big day, and if you don't see my next week's blog: Have a Merry Christmas and be safe!
Comments
comments