The change has begun! Here's the fall mini blog redux!
"Editing fool". That might be what best describes me over the past few weeks and the end is not yet in sight! That's a great thing mind you, and it also means I have had a front row seat to the trees lining the far side of the field across from my home…and they are finally beginning to lose their summer green.
Yes, October is living up to its reputation as the temperatures are dropping to much cooler, pleasant range (yes, I am an autumn lover) and the leaves are taking on their signature palette. For us, that means our fall mini sessions are just around the corner and there is still time to book for yours. This is the perfect time to get the family together (or set aside some time just for the two of you) for a beautiful portrait session before winter takes hold and makes us want to hibernate for a bit.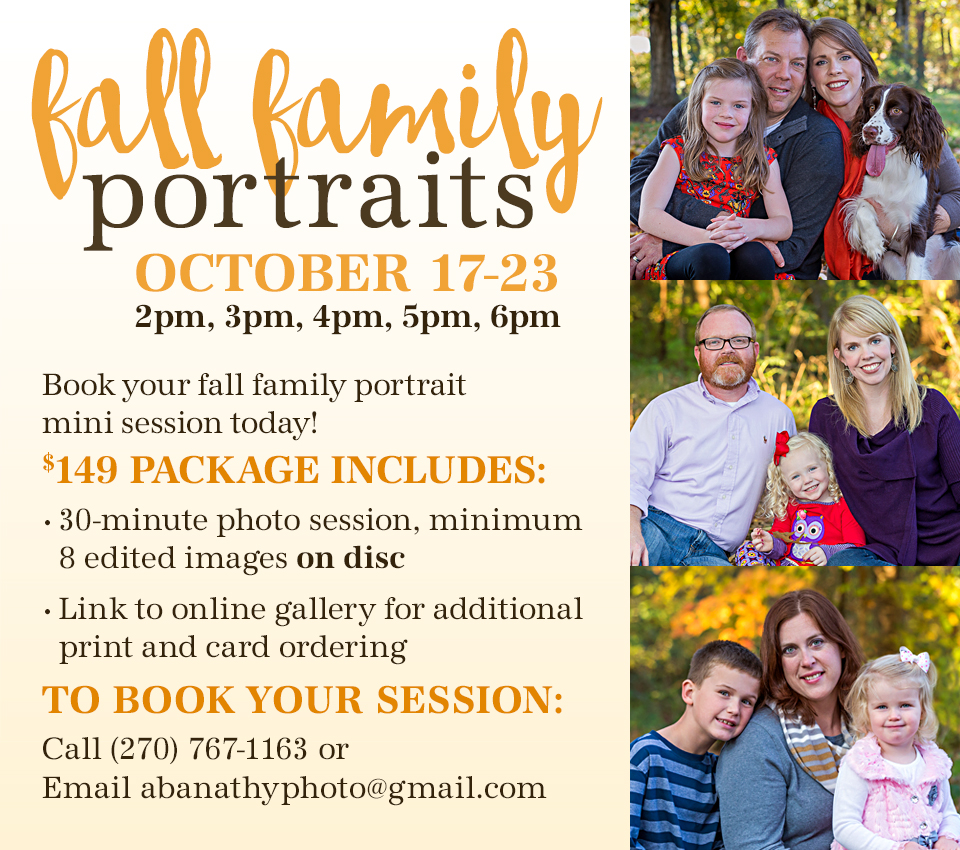 For the past two weeks, even as I sat up on my editing throne, we have had family in town and have had a wonderful visit. On Saturday, we took a nature hike along Honkers Bay Trail, which made me even more eager to take my camera out and snap some great portraits. This is my favorite time of year stemming all the way from my childhood when the cool, dry breeze brought about autumn's allure and Halloween's mysteries.
Last year, we had a great time. We fought the good fight against shorter days and even got the last one in right before the time change made a late afternoon shoot impractical. And I look forward to adding more great images this year!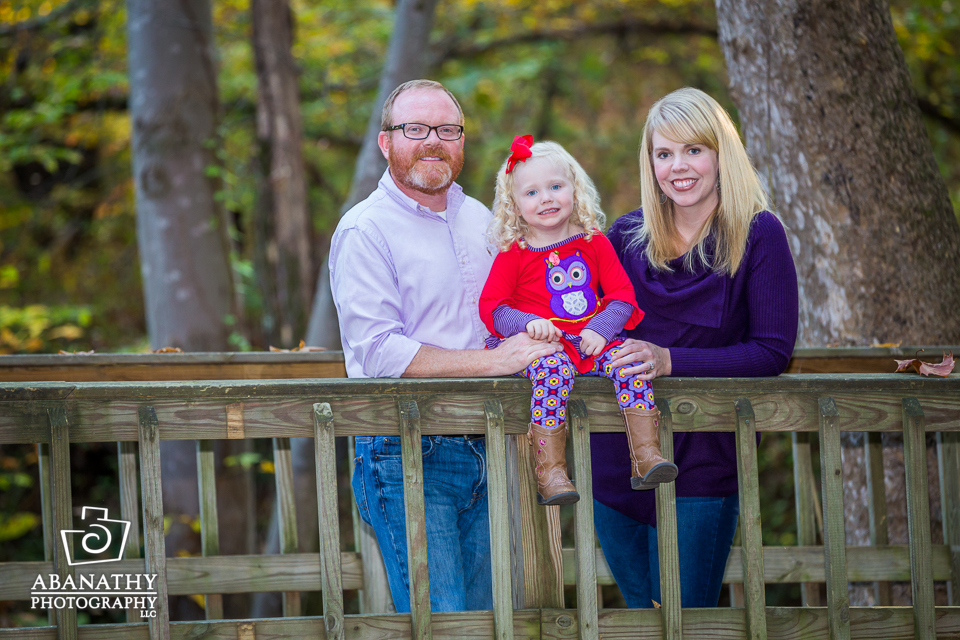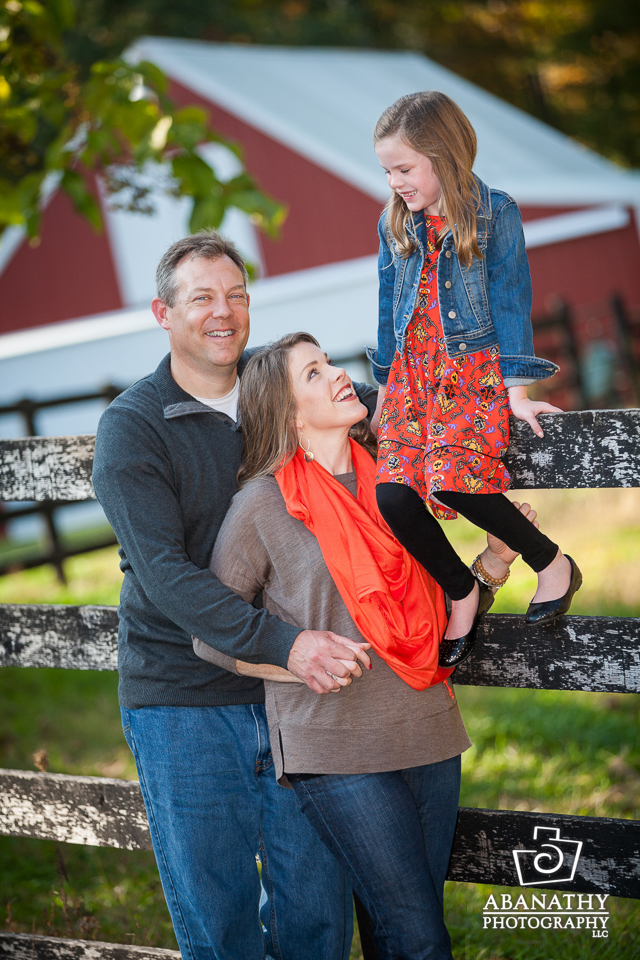 Be sure to book your fall mini session before it's too late! We could go to the park or a family farm. This Murray area special has few limits, as I am always in the lookout for a great fall backdrop for area families.
Well, it is back to my editing station for the week. I look forward to opening the windows and letting fall invade my home for as long as it will. Have a great week and we hope to see you soon!
Comments
comments