Our summer has begun in the fall!
Sometime ago, I wrote about a (typical Abanathy Photography) week which began on a Friday. Oftentimes with year-long planning for weddings, our summers tend to begin in the fall! September went by in a flash. I knew it would. As I tied up a few loose ends around the house during the first week, I braced for what was sure to be a whirlwind of a month which would continue into the first part of October. And the seasonal fall and Christmas portrait sessions haven't even begun yet!
September was filled with everything from family gatherings, professional portraits and "You" Boudoir Sessions to art openings, engagements and infants. This blog will highlight the latter two, as their images are just too great, and their sessions too fun, not to share a bit.
One of my first September engagement sessions was a blast! The gray skies tried its best to dampen the morning, but it did not succeed. I had a wonderful time photographing this couple who will take their vows next September.
Unfortunately, this session was a bit bittersweet for me, as I will not be the lucky photographer for their destination (Colorado) wedding. However, I knew this going in, so I just had to make the best of my time with them for their wonderful engagement session. And I was not disappointed.
These two are such a sweet, creative couple, I could have spent all day capturing their portraits and I do envy the photographer who gets to capture their wedding next year!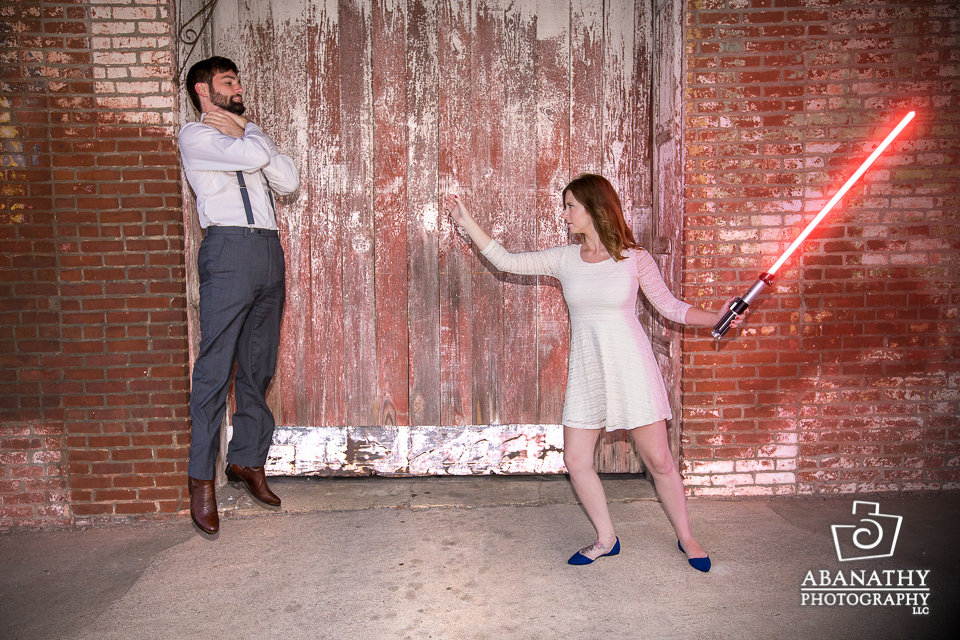 Next up we had another lovely couple who recently reconnected and fell in love at Lighthouse Landing in Grand Rivers. So, naturally, their engagement session took us to the lakes area to capture this beautiful couple.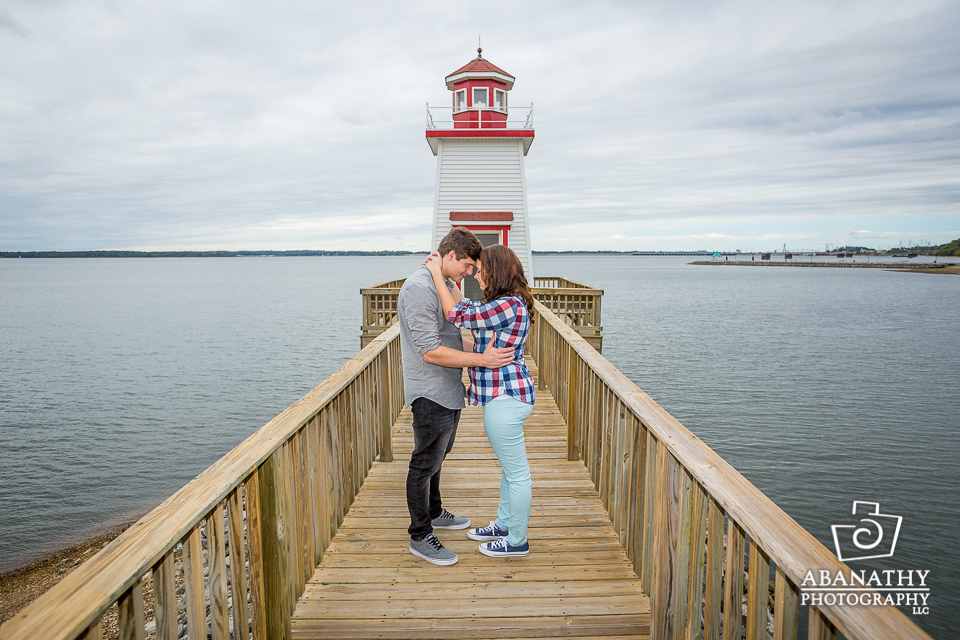 They even brought their wonderful little dog who knew all too well how to ham it up for the camera.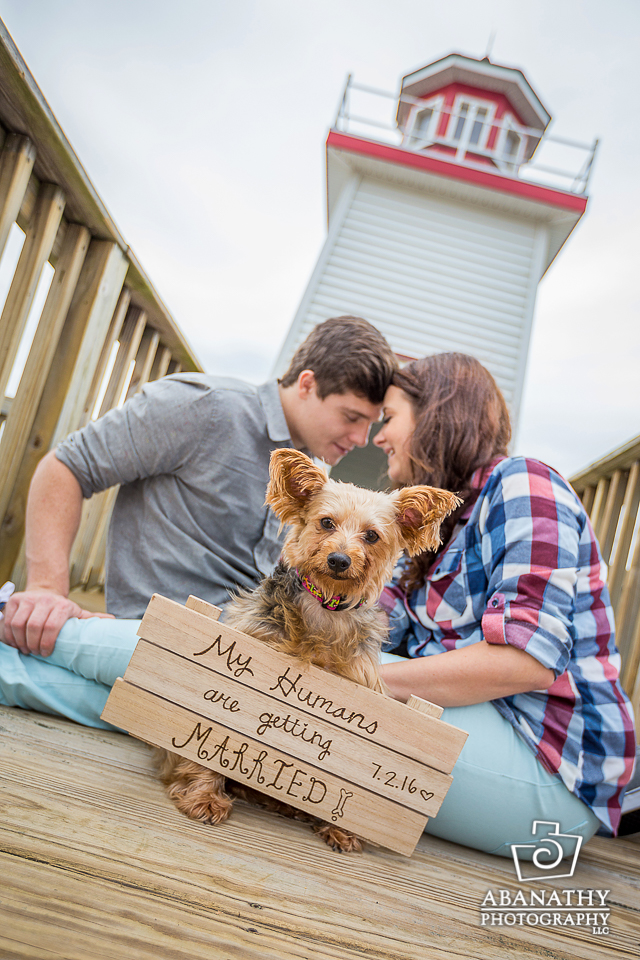 One thing I like about the lakes area is the diversity of backdrops. Obviously the lighthouse has a million angles all its own, so too do the surrounding beaches and docks.
I think I just about wore them out (people often don't realize just how much exercise you can get during a portrait shoot), but we had a great time!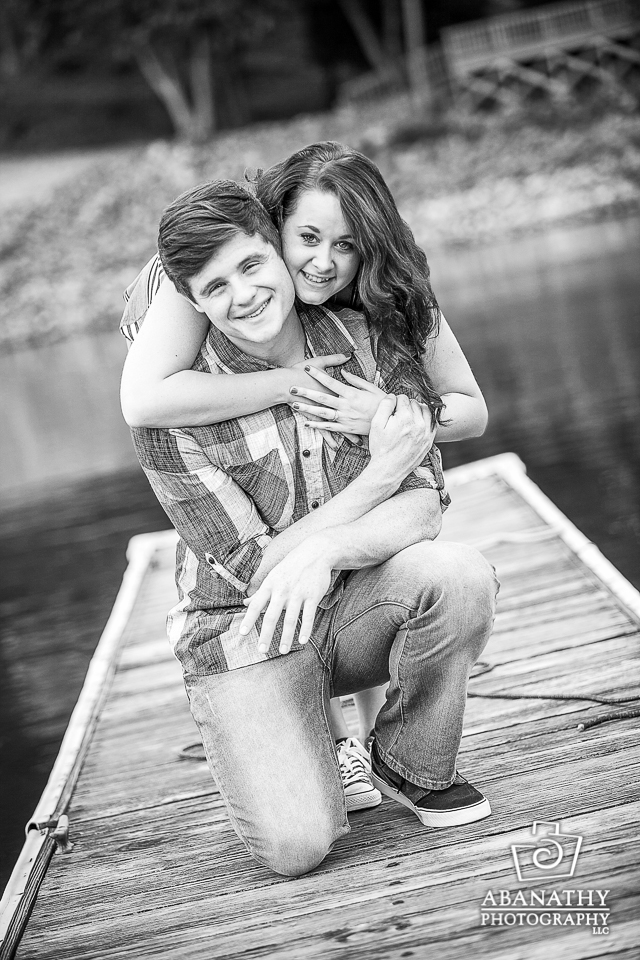 Even as September's increasing attempts to be gray and cold loomed above, I had a wonderful time capturing this couple and can't wait to capture their big day next July!  Here's to hoping for great weather for their outdoor wedding next summer!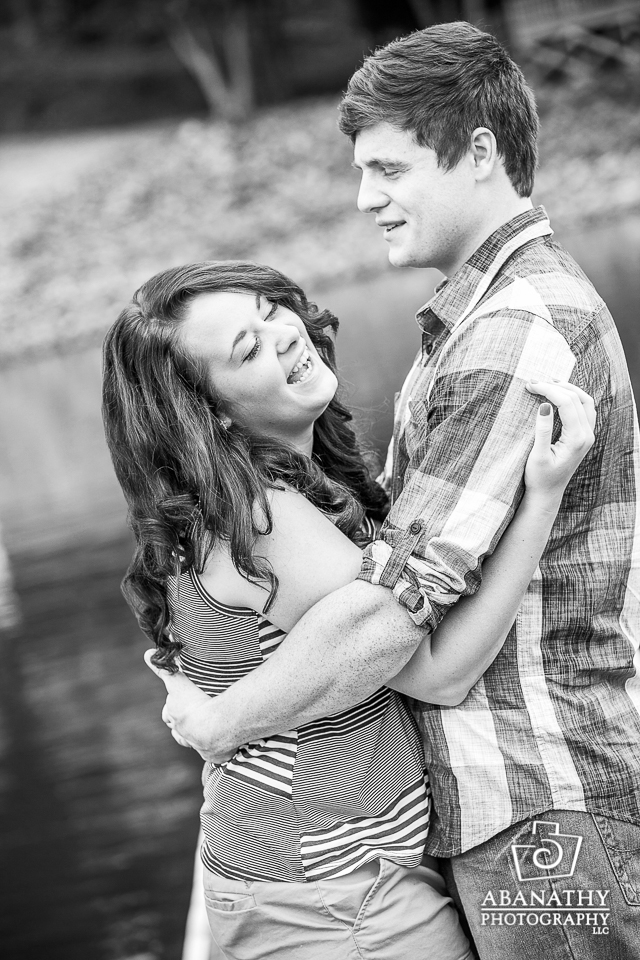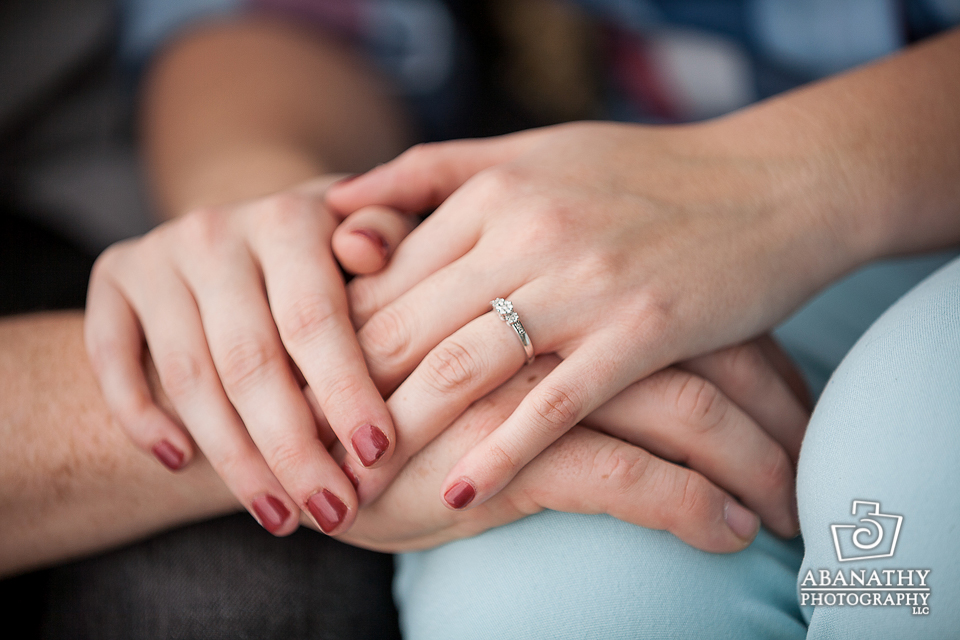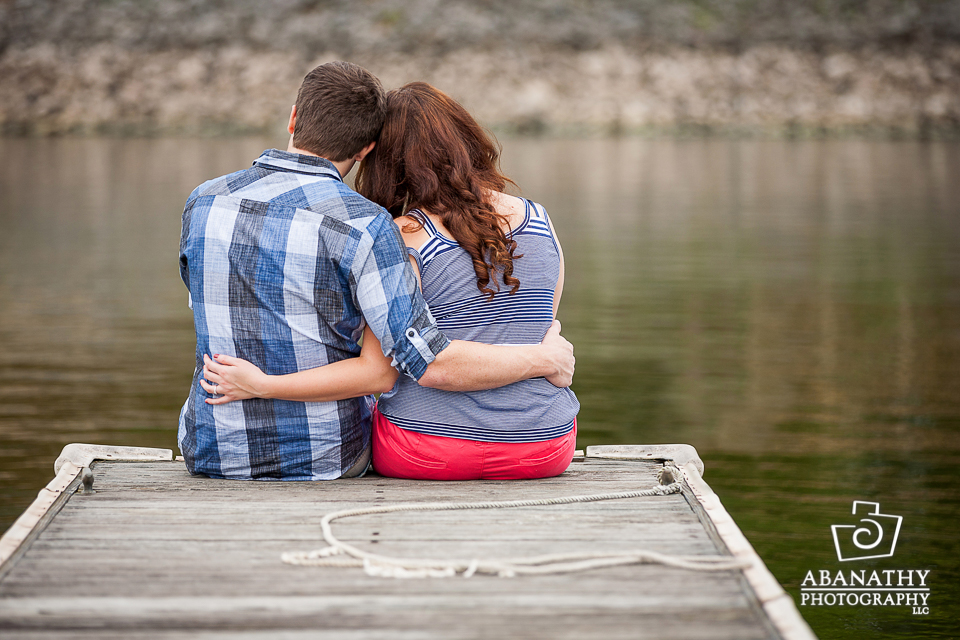 Like I mentioned above, September didn't necessarily end a busy streak for us. We have many upcoming sessions, many of which are waiting for the leaves to change. However, the lack of orange and red exterior decor did not hinder this next couples wonderful wedding this past weekend. They weathered the 60-degree (or less) gray, windy day to pose for some awesome portraits. I won't give too many away, as the set is not fully edited. But everyone loves a teaser right?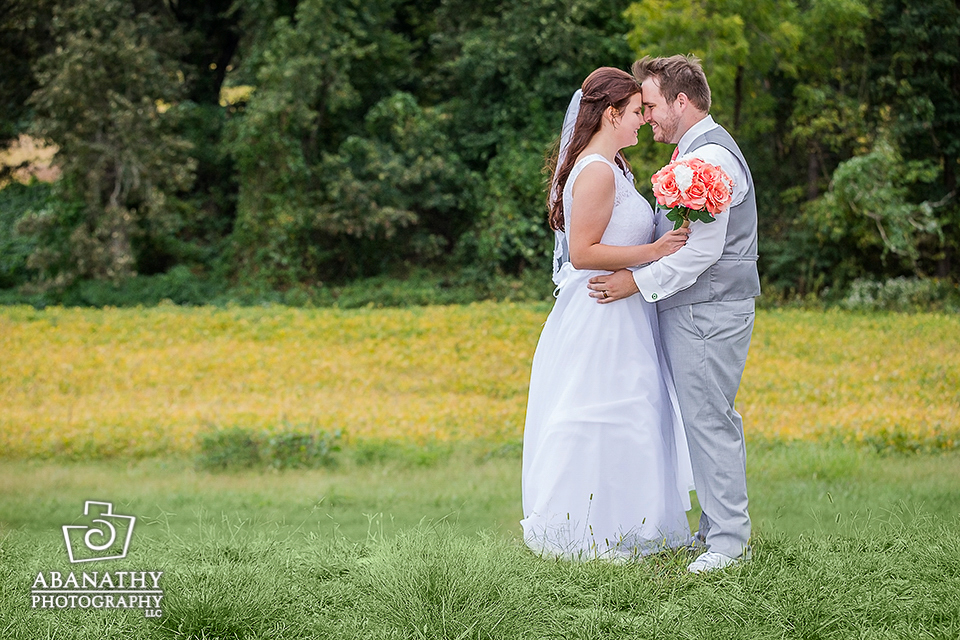 Now, I would say this photographer is tired, and I would be right. However, that is not an option as October is just heating up! In fact, today I have a family shoot and the month is poised to bring in high school seniors, infants and more engagement sessions. I'll be looking forward to sharing those sessions with you soon.
For now, don't forget to book those fall portrait specials with us!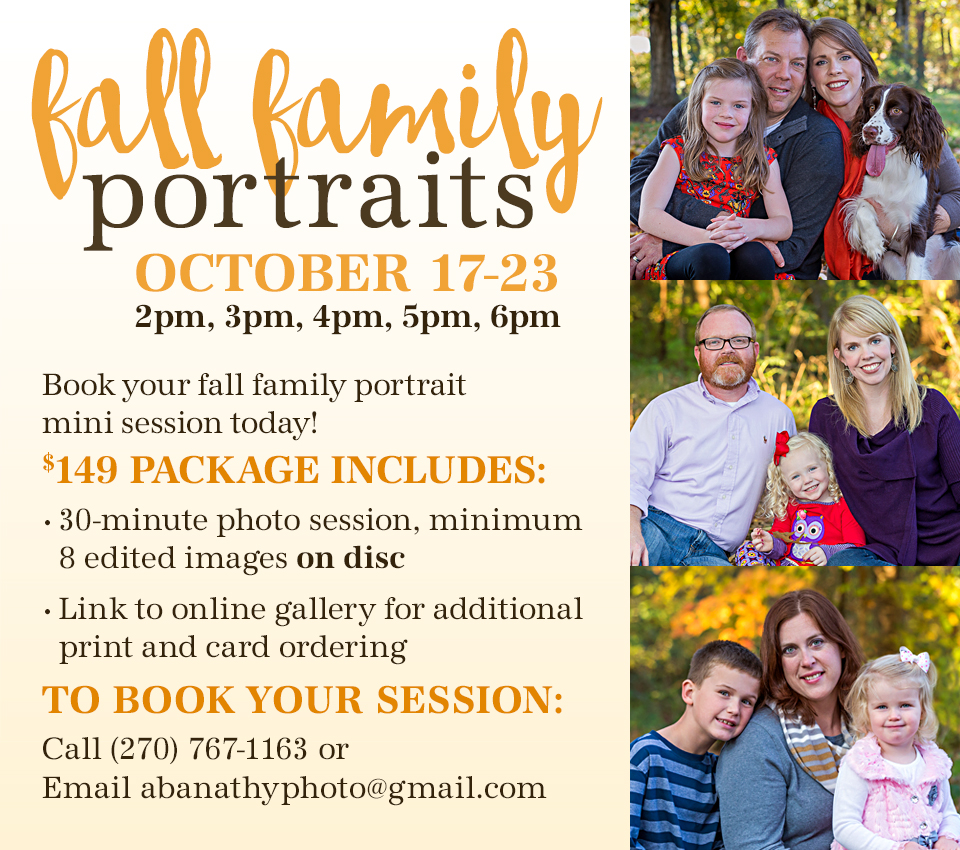 The leaves will be turning soon and a better outdoor backdrop for family and couple's portraits would be hard to find. Now, in keeping with the fall spirit, I will leave you one of our monthly watch-me-grow babies who proves there really isn't a bad time to head into the local fields for a great shot!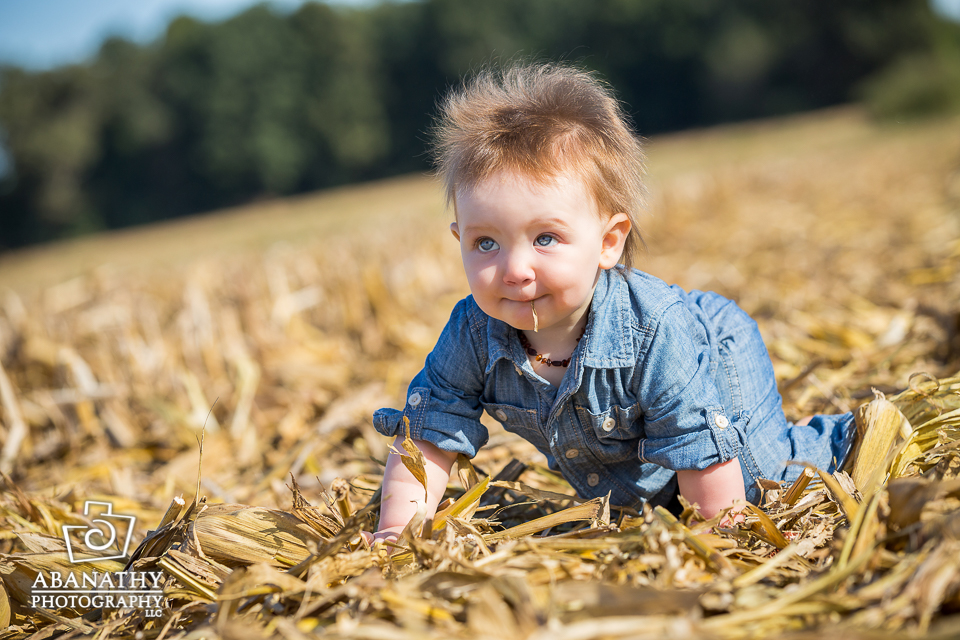 Comments
comments