Take advantage of the times! Book your wedding/engagement photographer now!
There is nothing quite like autumn to shift your entire perspective. Its an unavoidable dynamic intersecting your routine just as the summer season settles comfortably into habit. School begins again (bringing higher traffic and schedule shifts), the air becomes cool and crisp, the garden slows down and green becomes red and orange.
Often, with this shift in perspective, comes a renewal of thought regarding things to come. And, as summer responsibilities melt away and time frees up a bit, tackling that to-do list might see some renewed vigor as well. For many, this means planning that summer wedding, which is now less than a year away!
Many will tell you January is the month for wedding planning. Many bridal expos take place then, the holidays are over and the cold has you very limited as to what you can and can't (or will and won't) do. For these reasons, it might make sense to wait until then. However, wouldn't it be better if you didn't have to cram a comfortable year's worth of planning into six months or less? This is to say nothing of the advantages you will miss out on if you wait until it is below 40 degrees outside.
When it comes to weddings, there really is no such thing as "too soon" to begin booking and planning. In fact, you will have more flexibility and more options open to you when you start earlier. Remember everyone else is waiting till January, right?
Abanathy Photography LLC has already begun to book weddings for next summer. We have many dates still open making now the best time for you to make sure your date and our calendar aligns perfectly! And, once you have that contract signed with us, that is one more thing off of your no-doubt very full wedding planning plate!
But checking the "book the photographer" item off the list is only one advantage. Didn't I say something before about advantages (plural) to booking now as opposed to January? Well, that comes with the overall potential of the engagement portrait session. Many couples want to have an engagement session while in the early stages of wedding planning. This gives not only a fun, professional portrait session for the newly engaged, but also gives the option of including a wonderful portrait with your wedding invitations. On the photography end, there is a distinct advantage to booking sooner than later and it has to do with available backdrops on the uncontrollable grander scale.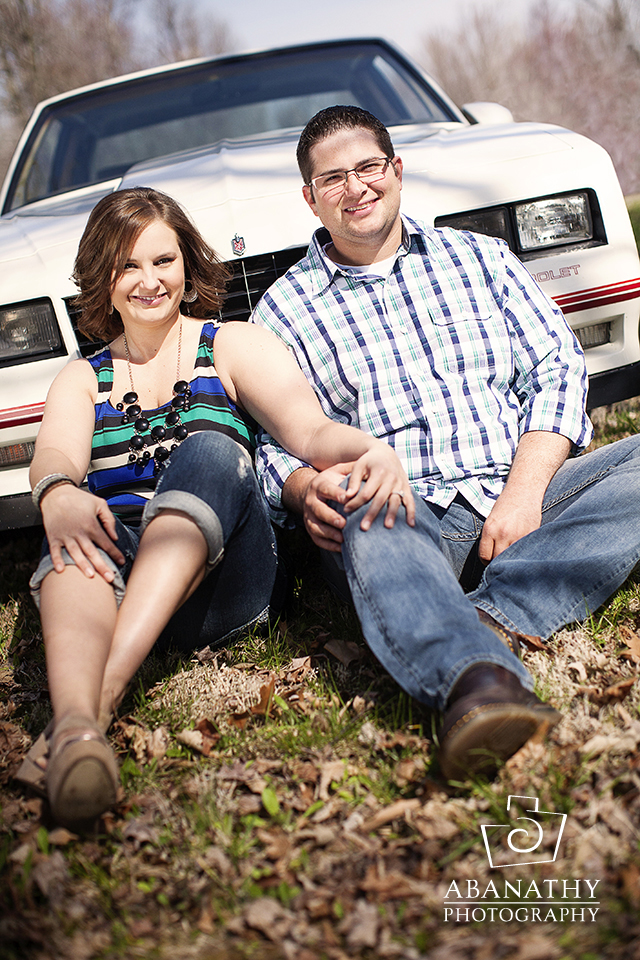 The late summer and fall comes with the added perks of greenery, fall leaves, pleasant air, and golden fields. This is to say nothing of enjoyable outdoor weather during those times. Often, when couples wait until January to book their wedding photographer, their options for engagement portraits become very limited…and cold. Unless they aim for portraits in front of gray trees and dead grass or are comfortable doing the session in the spring (which places it closer to their wedding than it does their original engagement) an earlier engagement session is definitely the way to go.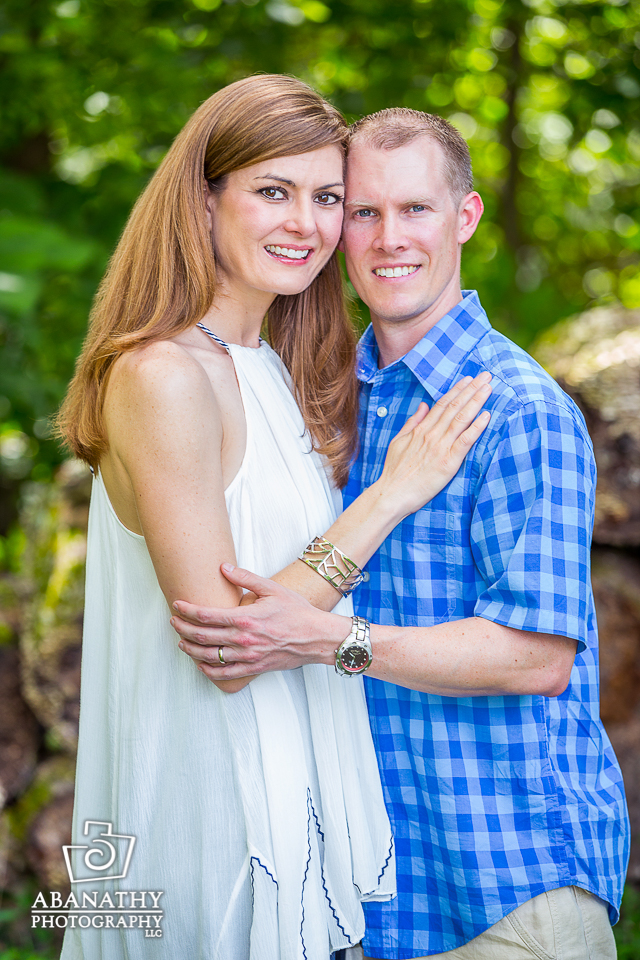 With this in mind, Abanathy Photography wants to remind those headed to the alter next year to consider at least booking their engagement portrait sessions now! Not only is now the beginning of perfect weather, but it is also still in the low-stress, plenty-of-time, breathable part of your wedding planning year.
Now you say "But Patrick, we haven't gotten our budget together and we don't want to be pressured into signing a hefty wedding photographer contract just yet." To this I say: "No problem! Our engagement sessions may be booked independently of our full wedding packages. Whether or not you are ready to commit to a wedding photographer, you will find no pressure from us when it comes to the engagement portrait session!" As a photographer, I simply don't want to see couples roll the whole wedding/engagement photography portion into one planning step, thereby missing out on this wonderful, invigorating, photogenic time of year!
So, this is where I leave you for the week. If you or anyone you is looking to tie the knot, be sure to pass on this sooner-than-later nudge to the couple knowing this will take that much more stress off their coming months of wedding planning activities!
Comments
comments