Our week started on a Friday…dinner, expo, portraits, and more!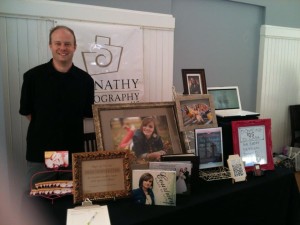 Some time ago, I wrote a blog discussing how "by appointment only" works for you, rather than for us. If this week didn't attest to that philosophy, I don't know which one would.
First, let me say a hearty "Welcome!" to the new ladies on our newsletter mailing list this week! Those who signed up with us on Saturday at the 2015 CASA by the Lakes Murray Mom Expo are receiving this for the first time in their inbox and we say "Thank you for stopping by our booth"! Below, be sure to check out the different services we offer or you may visit our websites including our Abanathy Photography, LLC site for standard/commercial portrait services and our "You" by Abanathy Photography site for our intimate photography services.
Let me tell you this photographer and graphic designer are about wiped out. Like I indicated above, this was not, by any means, a Mon-Fri. week for us. But it is nothing new for these business owners, let alone a "by appointment only" business owners. Normally, weekend work is reserved for events such as weddings and regular grounds/life maintenance. However, following last week's photo sessions/editing and unplanned garden/lawnmower repair, this week's photo agenda immediately kicked off Friday evening with the annual Murray/Calloway County Chamber of Commerce Business Celebration Dinner. Great food, great folks, and a great time taking lots of photos to capture the event!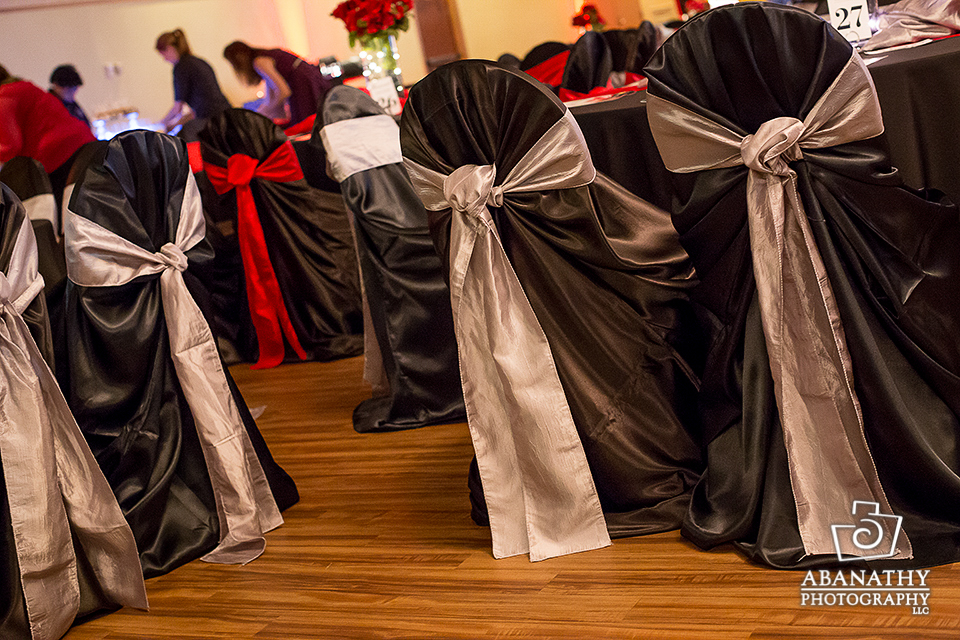 With this, I have to do a little (no pun intended) side note to congratulate the 2015 "Citizen of the Year" award winner, as he is a fellow photographer. If you go to any event in Murray, you have likely seen him whether you knew who he was or not (hint: He was the one with the fancy camera around his neck). And with all his dedication and hard work, he is definitely deserving of this award! Congrats to Terry Little on this achievement!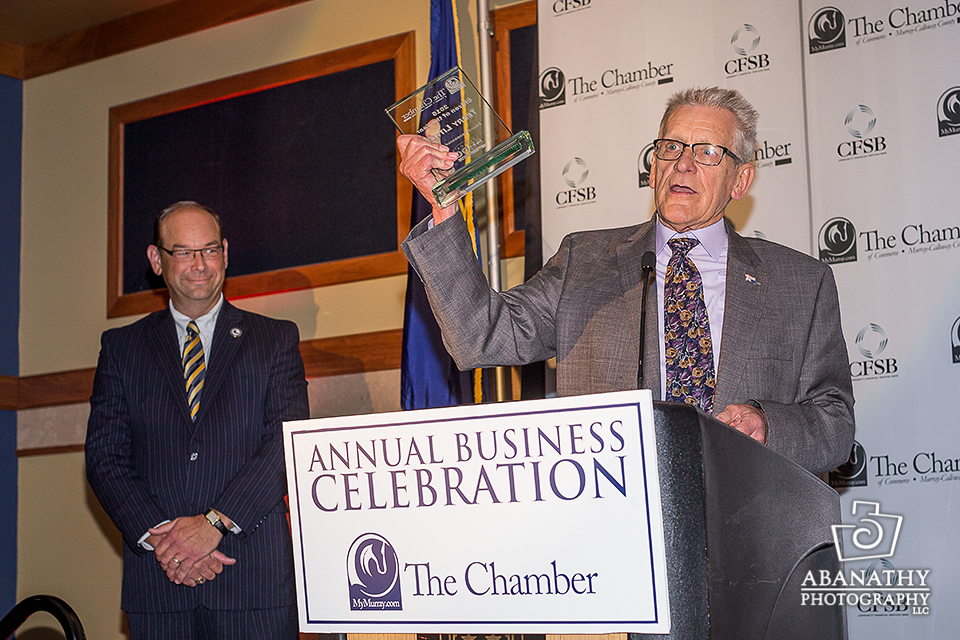 Immediately following the dinner, Liz and I headed home to pack the car for Saturday's 6:30 a.m. setup of the Mom Expo! By the end of the day, Saturday, my eyelids were getting heavy and the thought of a nap crossed my mind a time or two. But we had a blast. We got to meet several lovely ladies and got to say "hello" to several friends who passed through the expo as well.
And just to let every one know, we are extending our Saturday special to the end of July. That is: Any session booked and prepaid (wedding deposits included) from now until the end of July will see $25 go to CASA by the Lakes! The session does not have to take place in July, just be booked and prepaid before Aug. 1 (Next Saturday).
Now, as I sit here thinking of everything I need to do during this Sunday weekend breather and thinking of the week's work ahead, from portrait sessions and editing to yard and garden work in 95+ degree heat, I believe it is time for me to exit this blog and get started. But, first, as promised for the newbies receiving this this week, here are services we provide. I think you might find something to fit your portrait needs whether it be for family, for work, or just for you! Check us out!
Wedding Photography
Whether you are mother of the bride, grandmother of the bride or the bride herself, we offer several wedding photography packages perfect for your upcoming special day!
No matter the season, there is always a wedding going on next week or next year. However, the perfect time to book that all-important part of the wedding (the photographer of course) is always NOW! Photographers book up quickly when it comes to weddings and we are no exception! Come see us Saturday for more details!
Family Portraits
New mom, experienced mom or grandmom, great family portraits are key to capturing those memories. We offer several photography packagesto fit just about any budget and we even travel!
Senior Portraits
These are for the proud moms out there! Have you got a little one who has seemingly grown up too fast? Unfortunately, we can't stop them from taking that big leap out of the nest next year, however, what we can do is capture this precious time in portraiture! Like with our family portraits, we offer several portrait packages with our top two packages geared toward high school seniors!
Event Coverage
For the organizing and planning mom, we have our event coverage portrait packages. Have a birthday or anniversary coming up? Have you been tasked with organizing a company dinner this year? One of the fun parts about just about any get together are the photos people share after the fact. Now, imagine if you didn't have to worry about taking all the photos and just had a great time instead. You can do that worry free when you bring us in to capture your event! You worked hard to bring it together, why not enjoy it when the time comes? You even get a disc of portraits after the fact!
Commercial Photography 
For the crafty mom we offer our commercial photography services. Do you make products from home to you sell online or on consignment? Imagine professional portraits of your unique product, which you can then use for promotional materials and social media. When it comes to product photography, we can offer something your smartphone simply cannot and we even have introductory offers!
Professional Headshots
For the professional mom, we have professional headshot services. Even though many of us would love to hide behind that late 90's, college ID photo well into our 40s, the hair styles alone dictate a need for an update from time to time. That is where we come in! We offer affordable professional headshot packages which include multiple poses and backdrops.
Intimate Photography
For that mom-to-be or the mom who likes to be reminded she is still a beautiful woman, we offer both maternity portraits and boudoir photography services. The latter is offered through our separate "You" by Abanathy Photography, LLC services. We offer free, discreet consultations at our studio any time day or night, however, if you would like info or have questions we will be happy to speak with you at the expo on Saturday!
Comments
comments