Ready to dig in the dirt…without my camera, of course!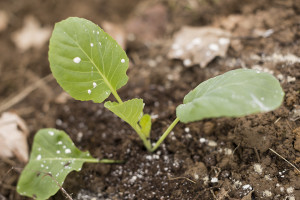 Do you feel it? The stirring of restlessness. The calling of the warm-weather to-do list? The feeling things need to be done outside, only, you're not exactly sure what…just…something!
This is the feeling I get every year around this time. True, I could rattle off a list of things that need to be done or that I want to do. I need to get the garden seeds started, I need to clean the garage, I need to set the cabbage plants out, I need to pick up the many limbs which succumbed to winter's wrath, I need to clean out the shed, I need to make a few studio improvements. Then, I want to build a tool bench, I want to build shelves for our office in the house and I want to grab my camera and head to LBL for the day (the "want" list could go on for a while, but I will try to keep this time-frame realistic).
With so many things to do, I love how the warm weather gives a renewed sense of vigor. The problem is, even though it is not yet April, that springtime feeling also brings with it a sense of urgency. I rationalize there are many months ahead, however, waiting through the cold to get to summer projects has backed up my to-do list. Couple this with my repeated, adulthood experiences of watching March turn into September and I have a good reason to feel rushed!
Fortunately, the first three things on my list are already done! I set out the cabbage on Sunday, planted the tomato and pepper seeds last week and cleaned the garage on Saturday! Now just a zillion other things to do before our next big chill and I will be able to look back on a summer well done!
By now, you might have noticed I have not related much of any of this blog to photography. Well, that is the funny thing: I'M NOT GONNA! This week, in honor of the first day of spring (which was Friday, in case you missed it), I figure a spring-related post might serve the blog well for this, the first full week of spring! But don't worry, there are still lots of opportunities for you to visit our Weddings and "You" pages this spring, so don't fret!
So, what are we doing on this first full week of spring. Well, playing in the dirt, of course! Yes, another tidbit about us: Liz and I are avid gardeners! It all started in 2004 when we used to use every square foot of open, sandy yard around our high-desert, Fernley home to plant all kinds of fresh veggies. Today, our garden is much larger and we look forward every year to growing as much of our mealtime veggies as possible.
The staples, including corn, okra, cucumbers and green beans, are always successful. We typically grow enough to eat throughout the summer and winter and even had to buy a chest freezer some years back to accommodate the fruits of our harvest. What's more is the fact we are as organic as possible using recycled rain water (yes that is what those barrels in front of our house in the summer months are for) and we use a combination of insecticidal soap, dead bug cups (yes it is as nasty as it sounds), companion planting and diatomaceous earth to stave off pests. I've even found a locally-sold insecticidal soap that kills squash bugs! And, for anyone who has had to deal with these things, they know even the harsh, non-organic Sevin spray can't accomplish that very well.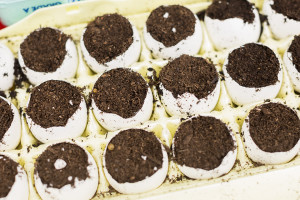 But, just because we have a refined system down for the annual staples, doesn't mean we don't try new things and experiment with the garden from time to time! This year's great experiment: Seedlings begun in egg shells! I found this idea while on Facebook some time back and decided to give it a try. What made the experiment even more possible (I mean, how many eggs can two people eat, right?) is the fact we now make our own pasta. This leads to A LOT of otherwise discarded egg shells for composting and, in this case, seedling pots.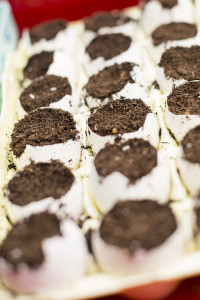 I am excited to share this experiment (and I'll post updates in the future). It will even put calcium in the soil, which keeps end rot at bay! Couple this with a fresh soil test for our garden's fertilization needs and we are hoping for a better tomato and pepper crop than we have had in a while. This then leads to very, very tasty homemade spaghetti sauce which puts just about any Italian restaurant to shame…which is then poured over homemade pasta and ravioli…But our avid cooking talents that might be the subject of another non-photography, photography blog!
So, that is what we are doing with our first week in spring. Like I said last week (Spring calls you to the camera…Will you answer?), we have some exciting announcements and offers coming up for both Abanathy Photography, LLC and "You" by Abanathy Photography, LLC so keep checking back! Until then: Happy first full week of spring to everyone and, if you are feeling overwhelmed with the summer to-do list, remember: It is only March. Just enjoy it a little bit!
Comments
comments