48 hours from Paducah "You"…A month from V-Day!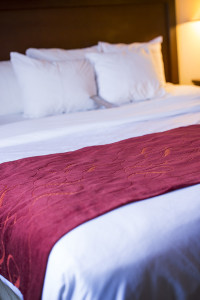 We had a blast, we are tired, we are back home, we are unpacked, and we can't wait to do more! Back home in Murray, following our Saturday of "You" Sessions at the fantastic Comfort Suites near Kentucky Oaks Mall, I find even exhaustion does not slow down my passion for these amazing portrait sessions!
First and foremost, we want to give a huge thanks to our hair and makeup artist, Devan Reed, who traveled all the way to Paducah on Saturday to make the ladies look awesome, beautiful, and radiant for the camera! Also, we want to thank Comfort Suites for their wonderful hospitality and accommodations! And, of course, we want to thank the lovely ladies who braved the brisk, January weather to participate in our Valentine's Day "You" portrait special!
Saturday night, as we pulled away from the hotel in our tightly packed Mountaineer, worn out from our day of portrait shoots and several hauling trips up and down stairs, I found one thing to be true: When you love what you do, there is very little that can slow you down! Even as my body was crying for a good night's sleep, my mind was racing with the desire to set up for more "You" sessions!
As luck would have it, we are still nearly four weeks out from Valentine's Day and our studio in Murray is always set for "You" sessions! In short, for those who were unable to make it to Paducah on Saturday, it is not too late for "You"! And we encourage you to book sooner than later to maximize their options for prints, beautiful portrait books, and photo discs! Consultations are free and you may reach us via telephone at (270) 767-1163 or by email at abanathyphoto@gmail.com. You may check out our "You" website by clicking here And don't forget: Hair and makeup is now included with all "You" sessions!
All during the past two weeks, as we promoted our "You" special, I was approached with several questions regarding our boudoir portrait services. I figure many more might have similar questions, so I will field a few here.
One was whether we offered the service year round or just on special occasions such as Valentine's Day. We are proud to say we do offer this photography service year round as we know special occasions include everything from Christmas and Valentine's Day to birthdays, wedding nights, and anniversaries. And let's not forget the most universal occasion: Just because!
The second most popular question is whether we are planning another "You" special session in the summer. This is understandable considering Valentine's Day's unfortunate proximity to the holidays and winter's tan-free chill. As for an answer: Unless we become saturated with wedding bookings, we absolutely plan to hold another session in the summer! The next one will likely be back in Murray and we can't wait! So be sure to "like" and "share" our Facebook page and sign up for our free blog to be sure to know all the details!
As for right now, it is time to get to work editing these beautiful portraits! Once again, we thank those who came out to Saturday's session, those who helped make it all possible, and, for those still on the fence about booking a boudoir portrait session, there has never been a better time than now!
Comments
comments