Nothing like a trip to Santa Fe to spark your art!
I've can easily say I've lived in two small towns which dream of becoming an art mecca. And, as many of you are aware, nearby Paducah has made efforts to do just that! However, there are places where the art community is well seasoned and, like a fine wine, has been aged to perfection. One such place is Santa Fe, New Mexico!
Liz and I just returned from the Land of Enchantment on Saturday following a week of artists' shops, touring galleries and museums, and ringing in the new year with family! And I'll tell you: Nothing will get your creative rat running upon its wheel like being an artist among the arts.
From rugs, pottery and woodwork to paintings, photography and lifetime collections, the senses can become overwhelmed..but in a good way! In fact, the only problem with taking in this much art at a time (especially at the beginning of the year) is having the urge to head back home and throw yourself headlong into your own art! However, I would be remiss if I didn't slow down a bit and take in some of my surroundings.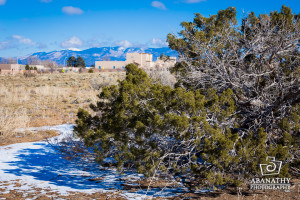 For those not familiar with New Mexico's capital city, bear in mind it is a lovely, Southwestern city nestled at the base of the Rocky Mountains. Sage brush, short cacti, pinyon pines and other low-water foliage abound. The buildings are mostly adobe (even the McDonald's) and are kept at restricted heights bringing the city close to the ground, and close to the earth! In the distance, there are mountains, followed by other mountains creating beautiful vistas of depth.
You see, while this was my second trip to Santa Fe, it was the first time I've been back to the high desert since leaving Nevada in 2008. And since we chose the highway over the airport this trip, I was easily able to pack my camera and grab some shots on the days when the wind was not whipping sub-freezing gusts across the fields.
Granted the weather was cold, the natural flora was primarily brown/dead, a minor stomach bug restricted my mobility a bit for the first couple of days, and, of course, I wanted to relax and enjoy visiting with family on our vacation, but, I was able to steal away a little and take my camera out for a while.
I'll share a few here, but I can't wait to head into Photoshop and have some fun with these! Anyone who has seen my iStock portfolio, or the blog pertaining to it (Spring is the time to gaze through the lens and take stock…imagery that is!), might have an idea what to expect from me. Like I said, I was surrounded by mountain vistas and, while some might look to the obvious and capture these landscapes, I enjoy the close-up shots of nature instead. And since Santa Fe is ripe with foliage not found in Kentucky, I could not help but take advantage of the situation!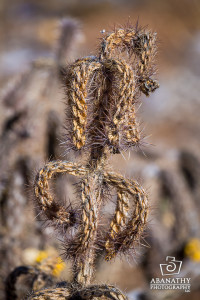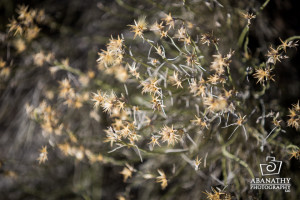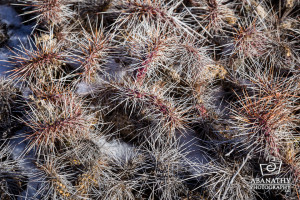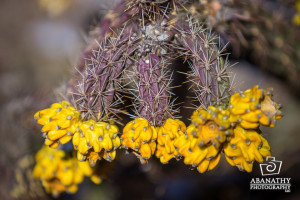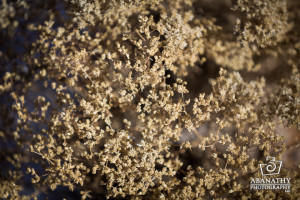 In short, it was a wonderful New Year's week and I could easily have stayed another week in the Southwest! Alas, the time came to head home and back to the grindstone. The good thing was, the nearly 16-hour trip back gave Liz and I some time to brainstorm about Abanathy Photography's upcoming year! Soon, I will have a blog (maybe even a special blog) discussing the various tweaks to our pricing and package offerings for 2015 (nothing too drastic, I swear). However, as I am still decompressing from the trip and haven't had a chance to update our website, for now, I will end this blog by giving a little sneak peek of our upcoming "You" Valentine's Day special instead!
Not unlike our fall "You" special, we are looking to hold these sessions at a hotel room, however, this time, we are heading to Paducah! It will be at the Comfort Suites near Kentucky Oaks Mall on Jan. 17th and will include hair and makeup with options including prints or a professionally printed photo album! More information will follow soon and be sure to follow us on Facebook and Twitter for all updates! To book a session or with any questions about our special, you may contact us at abanathyphoto@gmail.com or via telephone at (270) 767-1163!
Comments
comments