Our top five blogs of 2014: glowing, intimate portraits, high-risk archives and farewell to a great pup
2014 is nearly on the books and, as the year draws to a close and teases us with 2015's promise, I would like to take a look back over this most excellent year and present our five, top-viewed blogs and two honorable mentions of the year!
These stats are extrapolated from our website statistics. To that, once again, I do reiterate we receive only site "hits" in the form of numbers and do not know who, or from where, one visited said pages. Now, without further ado, I give you, in ascending order (cue the uplifting trumpet music): Our top five blogs of 2014!
5. "Introducing a new brand from Abanathy Photography, LLC…"You"!" and "To a good dog…you will be missed".
There are two blogs (which could not be more apart in subject content) which have been battling over fifth place for several days. So, I figure they both deserve the No. 5 spot! First was our introduction of "You" by Abanathy Photography, LLC! At the encouragement of a friend, we decided to move our sexy, boudoir photography services into its own entity this year by creating "You" by Abanathy Photography, LLC. We decided on the name, as it best describes what we strive to achieve with every session! These sessions are about "You"! Your beauty, your sensuality, your human side, your self esteem, and your well-being! So, it seemed natural to give it a name befitting its purpose and that purpose, in its simple elegance, is beautiful portraits of "You"! These sessions make wonderful gifts for him, her, or for you and are great for all intimate gift-giving events from Valentines Day and birthdays to anniversaries and Christmas! If you have not visited the site, I encourage you to do so by clicking here!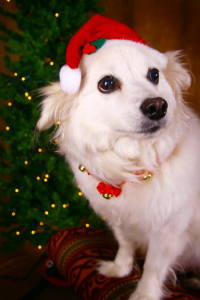 The blog that tied for fifth place was my recent tribute to our dog, Felice. It has been a couple of weeks since she went on to a better place and we are still adjusting to her absence. Let's face it, following nearly 10 years of her being by our side at home and on road trips, and her toenails clickity-clacking up and down he hallway, it is quite a change when it is no longer there. As this blog is only a couple of weeks old, I will not bring down the mood too much, however, if you are looking to read about a great dog who will be missed by many, check the link above!
4. "Maternity Boudoir: A portrait of life in every facet of the word!"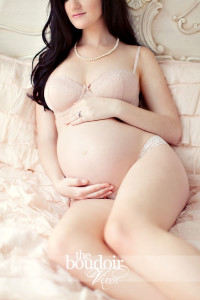 It might seem our top five this year is very boudoir-heavy. But can you blame the readers? The human form is beautiful and, when capturing it in professional portraiture, I don't know if there is an adequate word to describe its magnificence! Then this blog adds a little extra elegance. When it comes to photographing an expectant mother, the beauty before the lens is heightened creating a glowing image of a mom-to-be. Different from the traditional maternity portrait shoot, maternity boudoir combines the sensual with the expectant to capture gorgeous portraits of the female form in the latter months of pregnancy. These portraits of the semi or fully nude expectant female form can be silhouetted, single lit, and/or basked in a warm wrapping light to create what might be one of the most elegant, radiant portraits of one's life. I could go on, but, unfortunately, we have to move on. To read more about these amazing sessions, check the link above!
3. "A woman's perspective: Why I'm so excited about "You"!"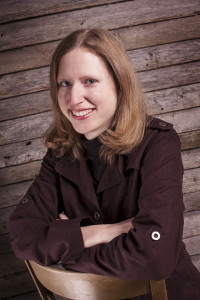 Number three on our countdown of the top five of 2014 was authored by my beautiful wife, Liz. Considering the irrevocable fact that I am, in fact, a guy who is charged with taking portraits of scantly clad women for our "You" sessions, we decided it might be nice to have a blog about "You" from the female perspective. I have written my own blog drawing attention to the fact I am a male, boudoir photographer ("You want to be my boudoir photographer?…But you'r a dude!"), however, for some, there is nothing I could say to convince them I am not just some dude looking for women to photograph. That was why my wife, who is my female assistant and advisor on most shoots, decided to write about her perspective on women's sensual photography and its benefits! Let's face it: No matter how many times I reiterate my artist's perspective on boudoir, or how reassuring I can be that I am not some dude just looking for women to photograph, I will never be able to describe boudoir photography from a true woman's perspective. That is why I recommend the link above to receive just that!
2. "Planning your wedding? Graduating high school? We have some great news for you!"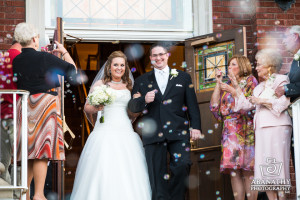 How odd is it that our first blog of the year and one of the last blogs of the year both made the top five list of 2014. In psychology, I believe this might flirt with what is called the serial position effect whereby the viewer/reader is more likely to recall the most information about items located at the beginning and end of a given set as opposed to items in the middle. However, on the grander scale, and considering several factors that might argue agains the SPE in this instance, I believe there is a greater chance I was just showing off my mad psychology skills and this amazing coincidence has little to do with SPE. But, I digress. This blog was intended as an update to our wedding and portrait packages for 2014. Chances are, you will see another similar blog in the coming month, as we evaluate our pricing, packaging, presentation, etc. So I will briefly plug, if you are looking for portraits or wedding packages for 2015 (and I know some of you or some of your friends are), you might want to lock in your price soon, as things will likely change a bit after the first of the year as per our annual review. Nothing drastic, but some annual upgrades nonetheless!
Now, drumroll please (I'm talking all out, Christmas lighting scene from of National Lampoon's Christmas Vacation drumroll)…It is time for the top blog of 2014. Is it sexy? NOPE! Is it pushing sales? NOPE! Is it sad? NOPE…er…well, kinda. You be the judge!
1. "How much is your yearbook worth? Rise of the forgotten generation"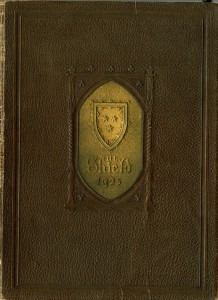 This blog was also one of remembrance, but, for me, it was one of remembrance nearly six years too late and a warning to the current generation as they head into their future clinging tightly to the false security that is their technology. Basically it gives this old man's perspective on how our shift to electronic devices for data storage and portrait capture (typically for trendy and/or financial reasons) is setting us up for a forgotten yesterday. I wrote this blog as a way to show how many of today's youth are a hard drive crash or smartphone toilet mishap away from losing years of memories, as printed books (such as yearbooks) are on the decline. Truth is hardback books have a centuries-old format which has stood the test of time. And while even printed portraits have their archival shortcomings (I touched upon that in another 2014 blog "Why is my childhood fading? Unfortunately, there is no silver lining"), their tried and true, hardcopy format will generally outlast digital portraits in a technological society constantly pushing for change and enhancement. I could go on and on about this, but its best you check the blog! Lots of good advice for today's youth there!
So, there you go! Our top five blogs of 2014 and, where would any top five be without some honorable mentions? Well, not there, that's for sure. Our honorable mentions of 2014 are an oldie and a newie, but still both are connected!
Honorable Mentions: "Boudoir need not necessarily be nude" and "Your intimate portrait session: It's like a day at the beach!
The first, "Boudoir need not necessarily be nude" is one from 2013 (in fact, it was our No. 1 viewed blog of 2013! Looking for 2013's top five? Click here), but it still receives many hits! Basically, it aims to decry the misconception that one must be completely nude for a boudoir or "You" session. The blog goes on to say it is often what one does not see that is sexier than what is seen. This is called "implied nudity" and it is much more alluring and beautiful than being full monty in front of the camera. However, we would not turn you away if you wanted to go for the centerfold shoot in your "You" session. The session is all about you and we don't judge!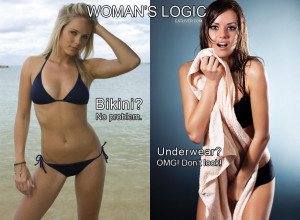 The second, "Your intimate portrait session: It's like a day at the beach" is more or less a companion to "Boudoir need not necessarily be nude" and reminds many that one's sexy underwear typically shows less than most trendy swimsuits. The blog was intended to show how much psychology goes into the way we display our bodies. The most ironic part is: Most women will be nearly nude (even going so far as to untie their bikini top to prevent tan lines) on a public beach, but will suddenly become very timid at wearing underwear (which covers the same bits in the same way) in a private portrait session aimed at creating private portraits. People are fascinating and this blog does not disappoint as it sheds light on just one of our many behavioral curiosities.
Abanathy Photography, LLC has had a great year and looks forward to the year ahead! So, I will leave this top five blog blog by saying: Happy, safe, responsible, fun New Year to everyone and we will see you on the other side.
And now…ahead to 2015!
Comments
comments