A very merry Christmas from Abanathy Photography!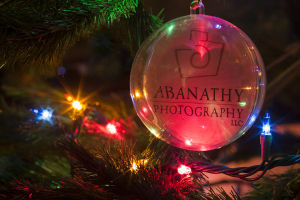 Well, save for some chilly rain, the weather looks like it will bring a travel-friendly forecast for anyone heading out locally to spend Christmas with family and friends!
I know this photographer is stoked for Christmas this year! All the shopping is done, the presents are wrapped, the Chex Mix is made, the consumption of lots of delicious (and definitely unhealthy) food has commenced, and we are cooling down from a busy holiday portrait season!
Likely, those of you who are already off work for the holidays are likely fully-engulfed in holiday frenzy while those of you still behind the desk might swear you've seen that minute hand run backwards a time or two. So, to either of these scenarios, I will keep this short and sweet!
We know, no matter what your next few days has to offer, there is one scenario many will face from time to time all the way up to Christmas Eve: The last minute gift! For those who still need that perfect gift at zero-hour, yet have no idea what and/or no the time to make it happen, we have a suggestion…and the best part is: We do all the work!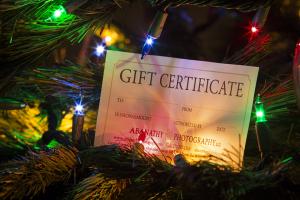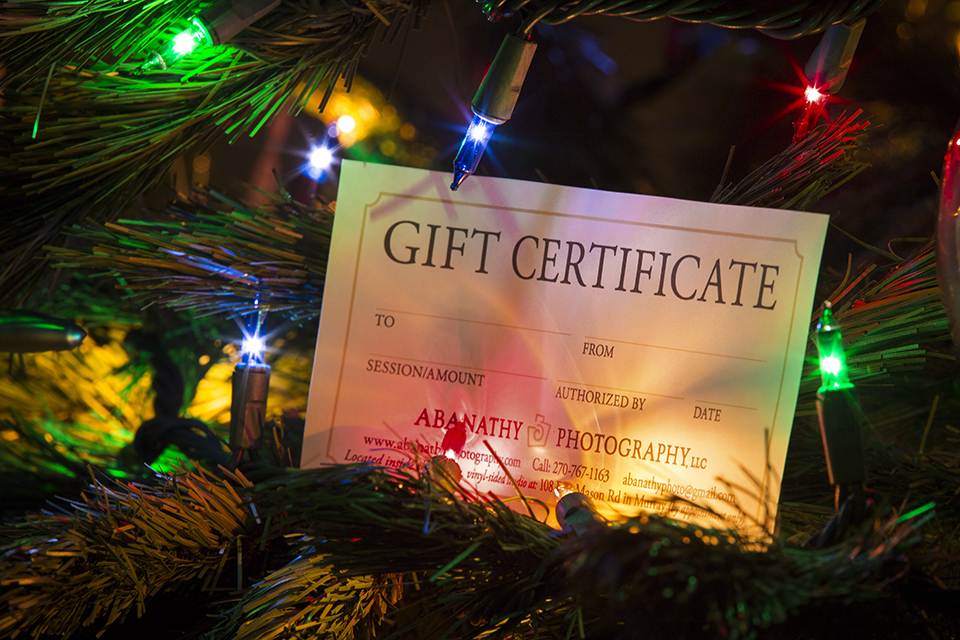 Abanathy Photography offers gift certificates! Do you know a mom-to-be? Someone who has an upcoming wedding? Someone heading into their senior year of high school? Or someone with a beautiful family who has gone way too long without professional portraits? We offer gift certificates in any amount, which can include costs of print packages and sessions! Simply call (270) 767-1163 or email to abanathyphoto@gmail.com and we will help you cross one more gift off your list!
And now, without further ado: Merry Christmas from Abanathy Photography, LLC ! We hope your holiday travel is uneventful and your gatherings filled with family, warmth, happiness, wonderful gifts, delicious food, and memories!
Merry Christmas!
Comments
comments