Maternity's radiant glow warms the late autumn!
The leaves were nearly gone, the green only a memory of 2014's warmer months, and the last harvest of the season was only a week or two away. But this was a beautiful time for portraits and, simply put, it could not have have been captured a second sooner or later!
Recently, I had the honor of shooting, among other chilly outdoor sessions, a longtime friend's maternity portraits. Now, some might idealize a field of flowers or leaves of green to accessorize such a magical session, however, with her new bundle due in November, a late October shoot was the ideal time to capture this beautiful mother-to-be. And, as could easily be expected from a glowing expectant mom (along with her wonderful family) the portraits turned out gorgeous!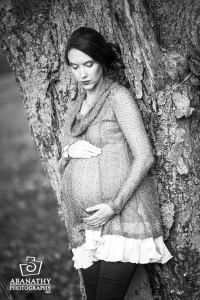 Like I said, we didn't have a lot of access to summer's hearty flora, either wild or otherwise (unless you count some random flowering weeds), but we did have access to one of my favorite spots: The field behind our studio! And, as luck would have it, it was ripe with golden soy bean plants. This made for a wonderful pairing with her outfit as well as a nice texture in the foreground of the shot.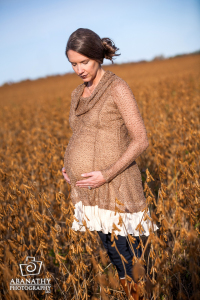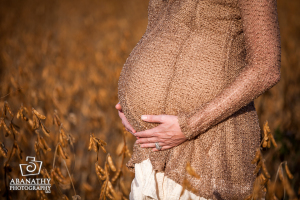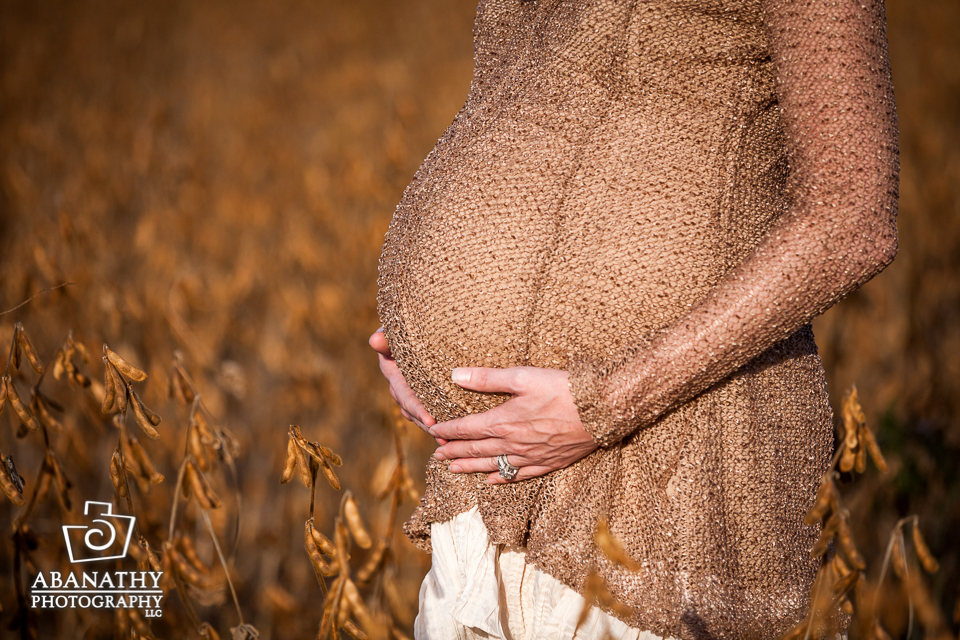 Of course the subject is always what truly brings the emotion to these types of shoots. This is one of the things I enjoy most about having a forte in women's portraiture with Abanathy Photography, LLC. No matter the time of year or the weather outside, I know, heading into a shoot, whether it be maternity, bridal, or boudoir, the outcome is going to be a captured, beautiful work of art.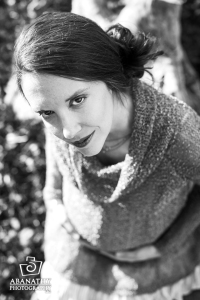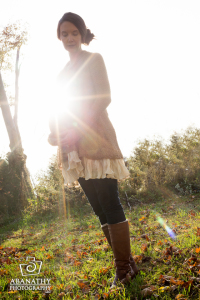 Now there are many, many quotes out there to describe the beauty of the human form and, more specifically to this blog, the feminine human form. Suffice to say there are some which are great, some which are wordy (can you tell I'm a writer), and some that simply don't fit this blog, so I will leave the searches up to you.
However, one of the favorites I have found is from Marilyn Monroe: "I'm very definitely a woman and I enjoy it."
This quote, to me, even as a guy, I find very freeing in expressing one's humanity. And this is the energy I enjoy bringing to every woman's portrait session with us! From the radiant poses in our bridal sessions to the reflective expressions in our maternity sessions to the playful expressions in our "You" Sessions, the goal is to bring out that sentiment in every lovely lady who comes to see us! Sometimes you even get to have more than one session rolled into one, however, that is the subject of a previous blog, so I encourage you to check it out at your leisure (Maternity boudoir: A portrait of life in every facet of the word!)
With that, I will wrap this blog with a congratulations to this lovely mom who welcomed her new baby boy shortly before Thanksgiving and all are doing fine! To see more images be sure to visit and "Like" our Facebook pages (Abanathy Photography on Facebook) ("You" by Abanathy Photography on Facebook)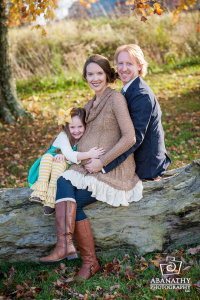 Comments
comments