Help us bring "You" to you!…After the new year!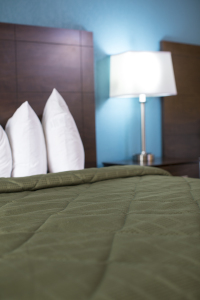 This fall has been nonstop for Abanathy Photography, LLC! Along with the fall weddings, events, and other regular portrait sittings, we decided to remove any and all other free time we had by pouring a string of mini sessions into the spaces between. So, this photographer, who is anything but bored, says it is great I enjoy what I do!
But of course, for us, it does not end with the traditional holiday fanfare set to expire shortly after midnight on January 1st.
This fall season all kicked off with our "You" special sessions held locally at the Quality Inn in Murray. It was a huge success and, unlike the Halloween, fall and Christmas family mini sessions, these seasonally-adaptable, amazing portrait sessions have many more stops to make!
This is where we could use a little input from you!
You see, not long from now, the ideal holiday for the gift of "You" is coming up: Valentine's Day! Not unlike our previous sessions, we would like to offer another day or two of special sessions, including professional hair and makeup, at a local hotel just after the beginning of the year.
Of course, this is not like a stuffed devil or box of chocolates you just run out to your local drugstore and pick up. We understand, like any amazing, unique gift, this is the type that takes time to plan and, for those who are not local, a trip to might Murray might cut deeply into your time budget. Maybe even to the point of making it undoable.
However, we have the advantage of being mobile meaning we can easily bring this opportunity to you! We've considered holding our next group of special sessions in another part of the area. We have some cities in mind, but none are yet set in stone. This is where your input might help!
If you would like to book one of our special sessions, but a trip to Murray is out of the question, let us know and we will try to make this happen closer to home for you! You may email us discreetly at abanathyphoto@gmail.com and, if you would like, we would then give you first picks at times when we have the date set!
Also, if you are in Murray and, for whatever reason, could not attend our previous set of special sessions, don't be shy on leaving your input. If we receive several more interests from the Murray area, we have no problem making them local yet again, or even offering a separate Murray-based day all its own! Not unlike the name says: These sessions are all about "You", so don't be shy in letting us know how we can make this even more of a custom fit!
Heck, if you and your friends would like to book sessions, but don't like the idea of a hotel room, we could even bring our studio to your home for a day of beautiful hair and makeup and wonderful portraiture!
For more information about us, our "You" sessions, or ways to contact us, you may visit our website at www.you.abanathyphotography.com.
Comments
comments