With my camera in hand, I never know what's next…and I love that!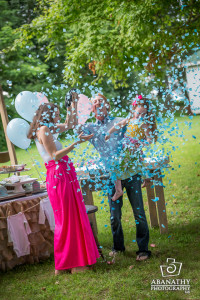 Whew! July is over and what a crazy, busy month it was! Following expos, dinners, vow renewal ceremonies, baby gender reveal parties, local contest promo shots, fireworks, professional portraits and personal projects, my camera is still cooling! But not for long as August begins to heat things up again! However, both it and we survived the month…and are all the better for it!
I recall many moons ago, when I still worked for the Mason Valley News in Nevada, we would annually participate in the local high school's job shadowing program. One year, on a relatively slow day, my fellow reporter co-worker and I decided to take our job shadow out to lunch. While we sat and ate at Yerington's wonderful, one and only Chinese restaurant, China Chef, we engaged in some of the usual small talk.
Now, I don't remember everything we discussed, but I remember a couple of interesting bits. I recall part of the conversation turning to the popular Nintendo Game "The Legend of Zelda" and how the young fan was not even yet born when the series' inaugural entry was released in 1986. And, while I can shave a few years off myself noting I was in only in first grade at that time, my more seasoned colleague added how this was within months of his start at the MVN.
Then, when we decided to stop pinpointing just how old we all were, the student asked us what was our favorite part about being reporters. To that, both of us had the same answer: We enjoyed getting to meet different people from all walks of life and seeing life through many perspectives. While we might ultimately sit at a desk and type up the news, reporters get to go out and be a part of many different lives during the in-between times.
From local government, court proceedings, and environmental fieldwork to structure fires, auto accidents, and unexpected events you stand as the proverbial fly on the wall getting to see life from all angles and in three-dimensional real time! Sometimes it even lets you see what you might have been had you been given those perspectives earlier in life (a firefighter or lawyer, perhaps?) When you stop to think about it, not many jobs or careers allow you to do this.
Luckily for me, even though I have put down the pad and pen, the camera has allowed me to continue in this unique vein. And this past month has easily reinforced this perk! As I said above, I have been shooting a little bit of everything and, between that and some of the sessions and projects I have coming up, I am champing at the bit for more!
Perhaps that is part of what makes my profession so appealing and rewarding for me. My camera allows me to continue meeting new people and to be that fly on the wall who gets to see life's many happy angles. And this is to say nothing of the creativity it evokes in me and in others!
And, on the up side, I do have it a bit better than a reporter. Today, I get to photograph and share in people's happier moments. As a reporter you see a lot of smiles, but you see a lot of tears as well. While that can be a formative experience for anyone, it is a little more pleasurable to see people at their best the majority of the time. In fact, I believe I have touched upon this facet before! (Dealing with people at their best…That's why!)
If someone were to ask me today what my favorite part about being a photographer is, I am not sure I could name just one, however its diversity and opportunity for new experiences would definitely be in the top 10, if not the top 5.
And, honestly, this is really saying something for me, personally. Anyone who knows me knows I am somewhat resistant to change and introverted when it comes to large groups of people. Especially strangers! However, just like as a reporter, as a photographer, I have to get past these inherent traits and put myself out there. But this is a good thing, as it allows challenges in my life that keep the day-to-day work from becoming stagnant and boring. And I'll tell you: I don't remember the last time I said "I'm bored."
I would like to wrap up this week with a couple of notes. First, let me welcome all the new blog subscribers this week! We have several seeing this for the first time this week and I invite them to peruse our earlier blogs here (Abanathy Photography, LLC's blog archive)!
Also, I would like to note that our "You" by Abanathy Photography website now has a separate, easy-to-find tab detailing our "You" parties. These are fun for groups of ladies (bachelorette parties, bridal showers, girls' night out, etc.) who want to have a unique experience and do something a little different! Check our new tab and video out by clicking here!
Comments
comments