Capture that smile only a Kentucky spring can bring!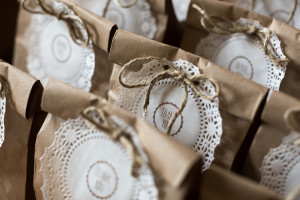 So nice! As I sat in our studio Saturday during our open house, I gazed out the opened overhead door and contemplated the fresh season. It was a gorgeous day: The green grass, the breeze, the budding trees, the curious wood bees, and the chirping birds. But I also saw more than that. I saw all the gorgeous pictures to come of the season as well!
Now is definitely the time to lock in your wedding photographer, but it is also a time to consider all the other opportunities to capture the smile only a Kentucky spring can bring: High school seniors, engagements, bridal, maternity, "I do-Again!", and even intimate portraits are perfectly tuned for this type of weather! Yes, it is the time we begin to feel alive again and it will show in your portraiture…especially following the winter we've had!
True, the temps are supposed to dip a little this week, but, the longevity of these dips is becoming less and less. In fact, this past week found me once again atop my 30-year-old John Deere for the first trim of the season! And, as I rode and bounced along on this work horse of a mower, my mind began formulating a realistic, soon-to-be-implemented game plan for bringing our annual garden up to speed as well as plans to improve our already-photogenic property. And this is to say nothing of my increased energy and desire to be outside all the time!
This means, all those buds we are seeing on the trees will be full-fledged, green foliage soon. So, once again, I say now is the time to lock in those wedding bookings and portrait sessions as to be fully prepared in just a few weeks!
Like I said, our open house was a beautiful! Good times were had by all, we have a winner for our free engagement session, and I now look toward our summer!
This begins with our Easter Portraits on Sunday (April 20)! We still have a few spaces available. They are $99 and include up to 30 minutes with the photographer and 20 edited images on a disc (with copyright release). The sessions will take place at Abanathy Photography, LLC's studio located at 108 Rob Mason Road, just west of Murray. Times available at the time of this blog include 11a.m., 1 p.m., and 2 p.m. And I see this as a win-win for those looking for some great family portraits! It will be before/after church when the family will have that wonderful Easter Sunday smile! You know what I'm talking about. I have always loved that spring, Easter feeling since I was a child and it still grabs me even today! Plus everyone will already be in their Sunday best to boot! You don't want to miss this, folks! Hurry, the last day to book your session is April 16.
Also, we feel so enthralled by the spring spirit, that we are extending our open house wedding promotion of $100 any of our wedding packages through the end of this week (ending Sunday, April 20). That is, if you book your wedding with us and put down your deposit this week, you will receive $100 off your wedding package! We look forward to meeting with you and, until next Sunday, I say get out and enjoy this nice weather…we have all certainly earned it!
Comments
comments