Introducing a post-wedding delight with "I do-Again!"
As many of you are aware, our Bridal and Wedding Open House event is Saturday and, as anyone who read our blog and saw are flyers last week know, we are aiming to bring in anyone who is in the planning stages of their big day. However, I am here this week to extend an invitation to those who are already married as well!

I would like to take this opportunity to introduce the newest brand to our weddings packages: "I do-Again!" And, unlike those who are currently planning their wedding, this one is for the already wed!
Too many times, over the years, I have heard people say heartbreaking things like they wish they had hired a professional photographer for their wedding, they were unhappy with their wedding portraits, or (believe it or not) they NEVER RECEIVED their proofs from the photographer! And, of course, there is also the unfortunate times when wedding portraits were memorable, but have been destroyed or otherwise lost.
Not long ago, I was discussing wedding portraiture with a victim of one of these unfortunate scenarios. While we spoke, she said she and her husband had discussed putting their wedding apparel back on and having some portraits made. Coupling this desire with the many heartbreaking stories I have heard from folks made us realize there might be more we can do than simply offer our a sympathetic ear!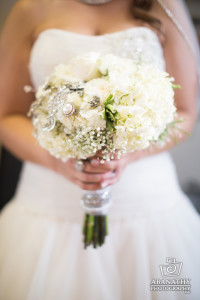 Truth is any of the above scenarios could bring pangs of regret and remorse, and, while one cannot travel to the past, Abanathy Photography, LLC can offer a cure for wedding portrait woes for the future with "I do-Again!"
Imagine slipping back into your wedding dress, while he dons a handsome tuxedo. You put on your makeup and dress your hair (we can provide professional hair and makeup for an additional charge), and we take the two of you (or however many you want to include in your session) to a beautiful setting where we will take wonderful pictures of the two of you as you recapture that indescribable wedding day magic!
And let's not forget the inherent perks to this package! As this is likely far-removed from the bustle of your wedding day, there would be no stress, no tight schedules, no constrained budgets, no weather worries, and no missed photo opportunities!
The "I do-Again" package price of $399 includes two hours with the photographer, an archival DVD of your professionally edited images (with a copyright release), and the portrait of your choice printed on a 16×20 canvas ($199.95 value)! Additional options include professional hair and makeup (add $50 per person) and a full color, professionally printed portrait brag book with up to 30 images (add $349).
Don't miss this opportunity to recapture the magic of your wedding day and enjoy a wonderful and beautiful portrait session for the two of you to enjoy together! And, keep in mind, you don't have to have a wedding portrait horror story. These sessions are a wonderful way to mark an anniversary or just for fun!
Of course, as I mentioned above, anyone interested in "I do-Again!", or any of our wedding packages (including engagement, bridal, wedding day, or bridal "You" sessions), should definitely stop by our open house on Saturday (April 12). The event will take place from 10 a.m. to 2 p.m. at Abanathy Photography, LLC's studio located at 108 Rob Mason Road just west of Murray. We will also have free goody bags, refreshments, and a drawing for a free engagement session (you DO NOT have to be present to win)!
I (the photographer) and my wife, Liz (the graphic designer), will be there to meet with you and answer any questions you might have! We look forward to meeting you! Also, if you would like to attend, but cannot make it but want more information, you may also email us at: abanathyphoto@gmail.com Or reach us via telephone at (270) 767-1163.
Comments
comments