Time to lose the 90's look! Professional portraits free for Chamber members this week!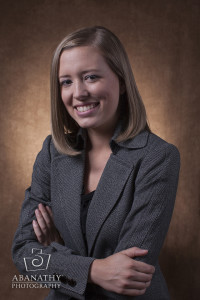 Back in August, I wrote a blog regarding the importance of having a professional portrait made (Time to ditch the Solo cups and show the professional you!). While I could continue to preach about that (After all, Murray State, on Saturday, sent a whole new batch of professional youth out into the world), this week, the focus is more on the need to update your professional portrait!
What brought this about amidst all the regular festivities of the season? You might ask: "Patrick, don't you want to try another week to convince me to book a family portrait or boudoir session?" (Both still available might I add). Well, the answer is simple: The Murray Calloway County Chamber of Commerce has been generous enough to offer free professional portrait sittings, this week for Chamber members and their employees, on Tuesday and Thursday with both Bailey & B Photography and Abanathy Photography, LLC, respectively. So, I figured, like I do with the holiday season,  why not get into the professional portrait season this week as well?!
The Chamber's offer is free to both Chamber members and to their employees. The sessions will take place Tuesday, December 17 (with Bailey & B Photography) and on Thursday, December 19 (with Abanathy Photography, LLC) at the Chamber office, at 805 N 12th Street, from 8 a.m. to 4:30 p.m. Portraits will be taken on a first come, first serve basis. No appointment is required!
So, why update your professional portrait? Well, the reasons are not as great as having one made in the first place, but they do exist. First: Why not? They are free!
Second, it might be time to update your portrait! Take a look at your current portrait. Check that hairdo! It just screams late 90's! And, do you know why? Because that is when it was taken! You need one that says I am living in 2013 (almost 2014) and proud of it. Show the world your experience! Putting yourself out there on billboards, cards, flyers, newspapers, television, movie screens, etc. gives a first impression to many. It is somewhat self-indulging to keep putting that youthful vibe out there. While we would all like to remain so young, instead be proud! Some 10-20 years later you should show the world you have experience in the field rather than convincing them of your brand new college degree!
And, third, for those who ARE fresh out of college and are either a Chamber member or an employee of a Chamber member, this is the opportunity to have that professional portrait replace that of you on Facebook holding a red Solo cup. (For more reasons why this is a good thing, once again check my previous blog here).
I assure you the process is painless! Well, for the most part anyway! It takes only a few minutes and then you will back to your day! So don't forget, mark your calendars, and spread the word!
Now, for those who are not Chamber members or are not employees of Chamber members (if you're not a member, we encourage you to join!), there is still a great deal to be had. Just click on the following link and it will show Abanathy Photography, LLC's regular package pricing for professional portraits! So, for fresh college grads who need them, those who need theirs updated, or for those who might finally break down and have them made, we take those appointments year-round!
Hope to see you Thursday, and, if not, then soon anyway!
Just a quick couple of notes: We still have slots available for our in-home Christmas Eve family portrait sessions. With this, for $99, we will come to your home (within the greater Murray/Calloway County area), set up professional lighting, arrange your family in front of the tree, fireplace, out by the pond, in the snow, you name it! Then we capture that great holiday memory! The whole thing takes less than an hour! Next, we will both mail you a photo disc with the images and also upload them to a private, online gallery where you may order other great photo gifts!
Also, this will be the last week we are booking for the Boudoir stocking stuffer special. With this, for $49, you get 30 minutes with the photographer, up to three poses, and one printed 8×10 (printed in-house at Abanathy Photography, LLC's studios with option to purchase additional prints).
But fret not, we are still offering our Santa Baby Boudoir Special! If you book between now and Dec. 31 we will honor the deal up until Feb. 7! So you could even make it a Valentine Baby deal if you wanted! With this, for $149, this includes professional hair and makeup, up to one hour with the photographer, four professionally edited 8x10s (or a photo disc with four edited images), and the option to order additional photo gifts. To be discreet, we print the 8x10s in-house, however, the you may opt to have your portraits (and/or other gifts) printed through our online photo service as well. The choice is yours!
Those looking to book a session may contact us at (270) 767-1163 or email us at abanathyphoto@gmail.com
Comments
comments