A breath…And now, the holidays! Something for everyone!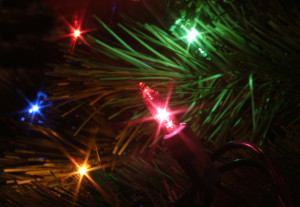 As we took a week-long exhale in Florida this past week, thoughts of the inevitable weeks to come still found an occasional place to nest. Now, it is time to bring them to life…and to you!
First a big shout out to our Halloween "Me in My Costume" mini session families! You all were great and we will soon have some of those cute photos from that night up for all to see! For those unable to make it due to the frightful weather, we hope to see you next year!
For us, this was the big kick off to the busy weeks ahead. Well, first, it was a kickoff to a much deserved Florida getaway. However, as we left the 80-degree weather behind on Saturday and felt the car windows getting colder into the evening hours, we knew Kentucky's November was ahead and that means one thing: The holidays are upon us! Which also means the perfect time to consider portraits for a whole host of photo gifts.
In the coming weeks (beginning as soon as Small Business Saturday on Nov. 30) we will be hosting several holiday mini sessions where you can have some wonderful portraits made of you and your family. With these photos, you may order prints or custom Christmas cards for your friends and family! We will soon post more details on here, on Facebook, and on the "For Sale in Murray" Facebook site! Stay tuned! You don't want to miss these great mini session deals!
Now, to most, the holiday portrait hubbub might end there. What more could you ask for than a Christmas portrait with your spouse and kids right? Well, there is a bit more…How about the gift of you? We do offer a variety of boudoir and dudeoir packages (viewable here) which would be the perfect intimate gift for him or her this holiday season. And with Christmas and Valentines Day (or Thanksgiving?) just around the corner, tis the season indeed! We have a variety of props for our clients to choose from, the least of which includes Santa hats! What you choose to wear beyond that is up to you!
So, as you peruse the Black Friday ads and head out to the stores, keep us in mind and save a place in your shopping schedule to have some wonderful portraits made for everyone on your Christmas list!
Comments
comments