Beautiful wedding day for one of my best friends!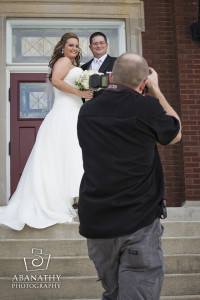 Phew! What a weekend! But a privileged one! Not only did I get to photograph a wonderful and beautiful wedding of Leighann and Clay, but I also got to watch one of my best friends walk down the aisle with a wonderful man all at the same time!
As I have mentioned in a previous blog (Life Keeping the Balance), life has a way of keeping the balance, coming full circle, and interconnecting in pleasantly surprising ways all along the way. I was reminded of this amazing facet of life at the reception when one of the bridesmaids gave her speech. She recalled meeting Leighann. They were both residents of R.H. White College at Murray State and one night decided to ride up and down the elevator. Their goal was to peruse the hallway, meet new people, and make new friends.
As if the rest of the wedding were not exciting and wonderful enough, this really spoke to me…as I remember that night. I was in my fifth and final year at MSU. It was the first time in years, as I was a fourth-year resident advisor, that I had had a roommate and the two of us had decided to leave our door open that night while we worked in the room. Then, out of nowhere these two friendly freshman girls stopped by and introduced themselves. Little did I know, when she walked through that open door, that she was walking into my life as a lifelong friend, would later be a groomswoman in mine and Liz's wedding, and that I would be the photographer for her wedding! And I have to tell you, even though I came close, luckily the photographer was able to keep from tearing up!
And what a wedding! For Liz and I alone it was intense. We began Saturday morning near 8 a.m. and didn't return to the hotel until nearly midnight. Liz and I were exhausted, but it was worth it! Eight beautiful bridesmaids, eight handsome groomsmen, the adorable flower girl and ring bearer, beautiful decorations, gorgeous weather, a beautiful church, a wonderful DJ, a DeLorean, and many, many guests made for a great set of photographs I can't wait to show the happy couple and all of you as well!
Well, as I have stated, we are tired, so this blog will remain short and sweet. But check back often, as we will soon have several of these great wedding photos up for viewing!
Comments
comments