Time to ditch the Solo cups and show the professional you!
You know you nailed that job interview. You finally graduated college, you have the skills, and you did everything right from the professional dress and opening handshake to the closing handshake and final "thank you". You were the poster child for work ethic, friendliness, and professional conduct. However, there is one hitch.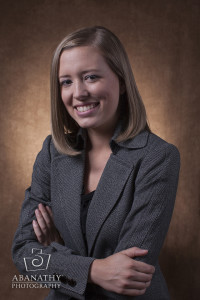 Your would-be employer likely already has, or soon will, Google your name. At which point they will be greeted with your Facebook photos, many of which are of you in an offensive t-shirt, surrounded by friends all holding Solo cups, and sticking your tongues out. One of the captions reads: "around 1 a.m. monday, not sure where this was. haha." Not even a complete sentence, let alone grammatically correct.
Now, to some employers, this might not be a big deal. We were all young once, right? But, in our more modern world, where the more intimate details of one's life is often just a Google search away, and, as it would not take much for a competing job applicant to top that kind of social media display, why take the chance? You could have another picture of you on a mission trip to Minnesota helping legless puppies to their food bowl and it would likely not negate the damages caused by those party pics.
Now, I'm not here to speak to everything that can go wrong between job interviews and social media. In fact, here are a couple of links from CNN and Forbes Magazine, which more comprehensively address those concerns. And there are many more similar articles out there…Just a Google search away.
What I will speak to is something with which I can help, which is the need to have a professional portrait on file, in the public eye, and of you looking your best! To those looking to graduate and make it in the world in just a few short months: This should be your only viewable profile picture and the time to have it made is now! Abanathy Photography, LLC, can help make this happen!
I know you are saying: "Well, Patrick, I have a camera on my phone, I can just take my own picture and place it on my social media profile(s)." Now, you don't have to be Former U.S. Representative Anthony Weiner to know that these types of photos are a bad idea.  Your professional portraits should be flattering and show that you put some effort into your presentation. Unfortunately, to some, flattering means dressing up in a pantsuit, holding the camera in front of the bathroom mirror, and tapping the screen or, worse yet, mounting your phone on your car's console and smiling behind the wheel.
NOPE! Flattering would be going to a professional photographer and letting him/her bring out your professional portrait. Even though a bathroom mirror or car console picture are better than those party pictures, they still wreak of being rushed, immature, unprofessional, and, worse yet, trendy.
One has to remember: Many of today's employers are from my generation or earlier. That's right, I will play my old man card for a second. Our fresh-out-of-college job searches took place just before Facebook, Myspace, Twitter, Instagram, smart phones, etc. And, while we old folks have since mostly figured out how to use these sites to our advantage, we often still cringe at trendy things (i.e. texting, smart phones, tweeting, "hashtags", mirror shots, car head shots, etc.). So, if you decide to go posing in front of the bathroom mirror with your smart phone and try to pass it off as professional, don't expect the highest respect from your Gen X or early Gen Y employer.
Now, telling one not to post drunken party pictures, or other inappropriate/unprofessional photos, to one's public social media pages while applying to jobs might seem old hat. However, it never hurts to press the point. After all, even after more than 90 years, people are still having to be warned against sending money to the infamous Nigerian Money Scam.
And not unlike the Nigerian scam, résumés and background checks have now gone digital and are much more accessible than they used to be–and at a fraction of the effort.
Similarly, it does not take much effort to put yourself in this situation in the first place. Anyone who has ever been captured in one of said drunken party pictures should know that it only takes a second to be immortalized at your least flattering. In fact, depending on the situation, one might not even know they have been snapped. And that could be even worse. Now, I can't speak to controlling your friends' tagged picture posts (I believe the before-mentioned CNN link addresses that), but I can offer some wonderful quality control over your own. And, the good news is: Like a bad picture, the good ones do not require much time either and there are many people out there looking to help make this happen for you!
In fact, Murray State University, this year, is looking to encourage their soon-to-be graduates to have professional portraits made to accompany their job search in this ever-increasingly visual world. With this, Abanathy Photography, LLC is offering, for $20 (with a current student ID), a 20-minute session, with up to three poses with one outfit, high resolution file of one pose, and an online gallery of all poses.
In closing this week's blog, I will reiterate: A professional portrait does more than just put a face with a name. It also shows one at their best! It shows a confident person who knows when it is time to grow up and give their best to a future employer. Professional portraits are something we take great pride in at Abanathy Photography, LLC. Whether they are the standard backdrop poses or creative outdoors photos, they are a lot of fun to take, they show people at their best, and, for the client, they take less than a half hour of their time!
So, whether you are headed for an internship, interviewing for a job, or gearing up for your business cards, let us help you show the world who you are!
Comments
comments