Here's to the wonderful occasions in life…Candidly speaking, of course!
I remember when I was nearing high school graduation. It was during that time when we were ordering invitations, measuring for caps and gowns, and learning the etiquette of the big walk that I recall someone telling us something that has stuck with me through the years. They said our graduation, for many of us, would be the most formal event we would ever attend. As if it was to be the pinnacle of fancy ceremonies we would attend in our lives. Well, I guess they never took into account some of us might become photographers!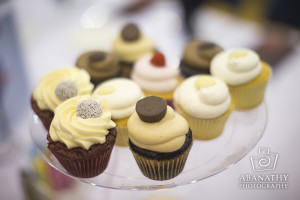 This week alone, I shot two wonderful occasions including the 86th Annual Murray Calloway County Chamber of Commerce Dinner and a wedding vow renewal ceremony for a lovely Fulton, KY couple celebrating 40 years of marriage. It is such an honor to be included in these events! Like I said in my previous blog (Dealing with people at their best…That's why!), this is why I love what I do! To be able to share these happy parts of people's lives and to be able to capture and immortalize them as well. It's indescribable how much I enjoy this!
First up, of course was the chamber dinner. Now, I will confess, we probably would have gone to this occasion with or without work to do. After all, we are members and definitely would not miss it during our first year as members. However, to be able to slip around the room, camera in hand, capturing various shots of the speakers, decor, awards, and candid shots of our local business community enjoying the evening, is simply priceless. It's kind of like Comic Con except with people you know and much fewer costumes.
Of course, my camera did not see much of a rest before it was back at it on Sunday morning in Fulton photographing a wedding vow renewal ceremony on the 40th anniversary of a lovely Fulton couple, Roy and Jan Taylor. It took place during Sunday morning Mass at St. Edward's Catholic Church and I have to say the ambience was wonderful. A beautiful church, wonderful people, and a wonderful family. I thank them for allowing me to be part of their wonderful celebration of 40 years together. We should all be so lucky in life.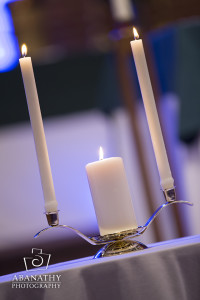 Like at the dinner, I found myself surrounded Sunday by candid shot opportunities. And by "candid", I don't mean "gotcha" moments, but rather times when people are just casually talking, sitting, listening, hugging, greeting each other, etc. when they have no idea the camera is on them. At both events I was able to do so with the aid of my new zoom lens. It comes in handy during times like these. Similar to wedding photography, the renewal ceremony allowed several moments when the guests of honor, and their family and friends, were perfectly "posed" for great shots and they don't even know it.
In fact, following a couple of shots on Sunday, one of the guests remarked how professional photographers are sneaky like that. Like I told her, and like I've mentioned before in my previous blog (Reserve Uncle Bill a Seat! Bring in a Professional), a photographer has to be like a ninja. There, but not seen until its too late. Because, once you are spotted, the chance for a great, "real" photo will be altered by either someone (or several someones) shying away, smiling at the camera, and, sometimes, running from the camera. But, even a ninja must be discreet. I would never post or forward on a photo that places someone in a less than flattering way. Like I said, I am thankful for my zoom lens, as it allows me to capture these fine moments from afar. Only my portrait lens could produce similar images, however, by the time I framed the shot up in the same way, I would be like five feet from the subject, and, more than likely, spotted.
Overall, It has been a great week! Looking at my great candid shots, decor shots, and wonderful family and speaker shots, it makes me look forward to what's next. And when I think back on those ominous words I heard before my high school graduation, I am thankful to say they were wrong when it comes to my formal event path in life. Since that memorable night when I walked down the isle in my blue cap and gown, I have been blessed to attend many formal occasions and I look forward to attending many more! Camera in hand, of course!
Comments
comments