A little about myself: The woman behind the laptop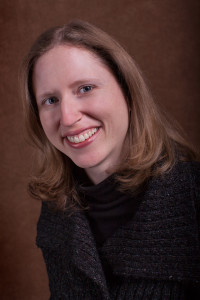 It has been a few weeks since you've read a little bit about Patrick's history in his "man behind the lens" blog. Now that you know more about your photographer, I suppose it's time to learn a little bit about your graphic artist as well! Meet Liz, the "woman behind the laptop."
I was born in Reno, Nevada and raised in many communities across the Silver State traipsing around the brown sage brushed mountains. All in the company of my loving family!
Ever since I can remember, I've had a creative mind. Growing up with an ingenuitive and artistic family, creative thinking was ingrained within me from the beginning. In grade school, I was greatly encouraged to express my creativity and take art classes and workshops. By the time I reached high school, I was already exposed to mediums such as acrylic, watercolor, oil painting, collage, ceramics, screen printing, print making, drawings, and many other dabblings.
I had a grandfather who owned a print company, which I believe spurred my love for print from the get-go. But it wasn't until I took my first graphic design class in high school that I discovered what I wanted to do in life. I loved the idea of taking my creativity an applying it to the professional world. Sure I loved the fine art world, but I also loved the idea of creating logos and branding for someone's business!
My newfound passion for graphic arts was the reason for choosing my major in college, and, after working my creative brain and tail off at Truckee Meadows Community College in Reno, I graduated in 2003 with an Associates Degree in Graphic Communications.
During my college life, I worked at an art and framing store (how fitting!) where I further gained exposure to art mediums. There, I became a certified framer (under the store's definition of 'certified', that is) and learned about the importance of preserving art, photographs, and memories…Basically, what we all so greatly treasure! So be sure to check back in the future, as I'm sure some expert advice on framing warrants a blog in and of itself!
At the end of my college career, I was fortunate enough to be hired on as a graphic artist at the advertising agency where I spent my internship. This job gave me great exposure into the world of designing for companies in the advertising realm. There, I was also fortunate to work with, and learn from, many very gifted artists, copy writers, pressmen, and others who really taught me so much of what I know today.
After meeting my amazingly talented husband, Patrick, in 2003, our passions for creativity grew as we conspired many ideas about having our own business. In 2008, we moved from Northern Nevada to Western Kentucky where we decided to call Murray our home. As you've read in Patrick's past blogs, it has been a long road getting to where we are now, and it's so great to finally be here!
Over the years, when not working on our studio, I once again had the great fortune to work with some kind and knowledgeable local professionals in publishing, multimedia, and marketing industries.
During my career, I've worked on projects ranging from branding, books and wedding invitations to ad and marketing campaigns, and package design. At my jobs, I've worked for clients ranging from one person startups to international corporations and have enjoyed every facet. And, although I have worked in the digital realm (web, html, flash, multimedia etc), my heart will forever be dedicated to the world of print.
With that, I'm also an expert in Adobe Photoshop. Not only have I taken many classes in college, but also have over 10 years of experience working in the software. I not only touch up images with ease, but can also work to create original, creative layouts with one's photographs.
Now that you know a little more about me, you're probably asking, one question: "Where's her experience in photography?" Well, other than working with an incredible photographer who's talents and abilities have me awe struck on a regular basis, I also am an experienced assistant and a pro at providing great customer service. I believe each person deserves a great experience at any business they patronize. Photography is an especially important service, because we are responsible for reflecting who our clients are. I also know the importance of caring for prints and also know a million ways to display and have some fun with your photographs.
So that's me in a short-ish summary. I hope you feel as though you know me a little better now! I look forward to the opportunity of working with and meeting all of you in the future!
Comments
comments