Spreadsheets, Numbers, and Business Cards, Oh, My!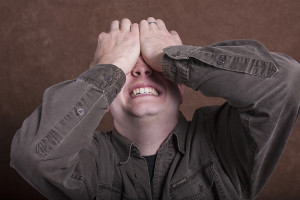 When we first began our research into opening our own photography business, one of the "warnings" (if you will) we read about this profession is that it is just as much about the paperwork as it is the photos. As it turns out, as I type with weary eyes before another Sunday sunset outside our office window, the warnings were right…And I'm okay with that!
The last couple of weekends have found me in front of spreadsheets (digital spreadsheets, thank goodness) putting in both numbers and formulas for future numbers. While most would find this tedious, I find this somewhat fun. There is just something rewarding about determining a formula and placing it into a user-friendly software to ultimately watch it work its magic. It almost makes me look forward to next year's tax returns to see those handy numbers put to use.
Exercises like this give the brain a good workout. Especially since some of the spreadsheets I am working with now are a refined product and, in many cases, a far cry, from where I started out. And with every sheet, there seems to be the possibilities for more…and more. So much so in fact, that I had to stop myself from continuing so I could write this blog tonight. While it gives the brain a good flexing, it unfortunately gives the eyes one too. Perhaps that is my brain's way of saying "That's enough for now, take a breather".
Fun as it may be (for me, anyway), creation of these spreadsheets is time-consuming. Like I said, the last two weekends has found me spending much of my time right here in front of the computer screen, music playing and heater heating, tapping and clicking away. It won't surprise me if I see grid lines in my sleep tonight, but I tell myself these were not wasted weekends. The creation portion of these spreadsheets will not last forever and, in the end, they are hopefully going to make the paperwork less and the photography more.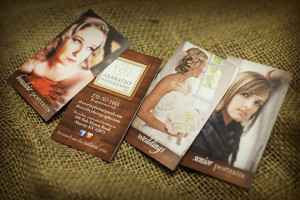 Speaking of making the photography more, this week has also found us in good spirits as our business cards have arrived. Now we can get our name out to even more folks using one of three designs. We have one for "Senior portraits", one for "Weddings", and one for "Boudoir portraits". Those of you in the Murray area might see them surfacing from time to time in various businesses around town.
Thanks to the wonderful design talent of our very own Liz, they look wonderful and are poised to help make those spreadsheets fill up even quicker!
Now, as my brain does not know the difference between spreadsheets and word processors, it is definitely time for me to blink away from the screen for the evening.
Comments
comments